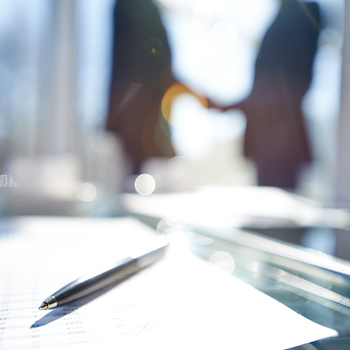 A growing number of college and university presidents are coming from outside academia. In a recent Trusteeship article, author Terrence MacTaggart explored how leaders can embrace institutional culture and lead change. Below is an excerpt. Read the full article here.
Successful enterprise leadership demands that its practitioners first learn what may seem a strange culture to outsiders, and take advantage of the opportunities for communication and collaborative decisions it offers. But they should be ready to move beyond the culture's immediate preferences to accomplish what is in the best long-term interest of the enterprise. The following recommendations will help leaders establish enterprise leadership in the academy.
1. The board and president must agree on the change agenda and strategies.
In-depth discussions of the change agenda and process will help ensure there is little daylight between the board and the executive. All board members, not just members of a finance or audit committee, should share an accurate understanding of the institution's true financial condition and its prospects going forward.
2. Listen to a mentor or coach.
Mentors from within the institution, perhaps a seasoned vice president or distinguished professor, or both, will be invaluable in navigating the personalities and politics of the academy. New presidents hired to serve within a public system of institutions can avoid missteps with the help of a savvy advisor who has balanced campus priorities with statewide goals.
3. Learn how the culture really works.
Three key features to study are the exercise of academic freedom, the rules and actual practices governing the award of tenure, and the boundaries of authority surrounding agencies of shared governance. Study the scope and limits to public expression that the institution implicitly accepts.
4. Communicate early and often at board meetings, in campus-wide forums, and through governance bodies. Be candid in presenting and discussing the challenges facing the institution. Listen carefully to the attitudes and voices of faculty, staff, and students for the wisdom they may offer and as a sign of respect.
"Speaking truth to power" is how one experienced president described her role in sharing with her faculty the serious plight of the college. She also had similarly honest conversations with the board. Present the facts in campus-wide forums, communicate using all available channels, and invite faculty to join task groups and even board committees focusing on strategic issues. Use shared governance to make the case for change.
5. Assert vigorous enterprise leadership.
Asserting leadership now means charting directions and making decisions that are in the best interests of the academic enterprise, but often are not fully supported by the academic community. A proactive approach to engaging with the academic community through the conventions of academic freedom and shared governance may help strengthen working relationships.
Share on LinkedIn