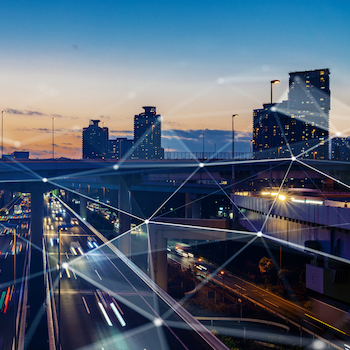 This year has been one of great upheaval and change. While the holidays may seem like a welcome period of rest and relaxation, it's critical that boards and their committees keep channels of communication open. Crises don't take the holidays off, and a board portal is a helpful tool to keep boards focused on their governance and planning work.
Let's Review: What is a Board Portal?
A board portal is a secure digital platform that enables boards to securely access meeting materials, communicate and collaborate with each other, and execute their governance responsibilities.
In 2018, AGB and Passageways partnered to create a board portal specifically for higher education institutions and foundations.  AGB OnBoard is a virtual board meeting solution designed for board members, leadership, and other higher education committees, and deliberative bodies. The tool provides secure online collaboration, paperless processes, and document management accessible across any device in addition to an unlimited repository, built-in messenger, and an agenda-based board book with notes and annotations.  It is also the only meeting solutions portal that includes direct native integration with Zoom web conferencing software and AGB's proprietary intellectual property.
AGB OnBoard won the 2020 Gold Stevie® Award for Best Education Cloud-Based Solution at the American Business Awards.
The benefits of a board portal have been brought into sharp focus for many colleges and universities this year. The COVID-19 pandemic ushered in an overnight shift to virtual board and committee meetings, highlighting the need to maintain continuity of governance securely and more frequently, on a remote basis.
AGB OnBoard has five essential features that enable boards and their committees to communicate and govern effectively and securely.
Native Zoom integration: You likely have Zoom already or other web conferencing apps such as GoToMeeting and WebEx. But on its own, Zoom does not protect against security risks. AGB OnBoard offers direct, native integration with Zoom, reducing the risk of security breaches from "Zoombombing" or password-sharing because meeting links are not shared outside of the AGB OnBoard platform. When virtual meetings need to be called quickly during a crisis, you can be confident that you are doing so with inherent security features.
Tasks: Board members know all too well the frustration that comes when issues are stalled, or the ownership of tasks is unclear. The 'Tasks' functionality enables boards to create clear action items with owners to facilitate accountability and movement on important issues.
Minutes Builder: Much more than just taking notes, Minutes Builder enables boards, leaders, and admins to create a record of all decisions reached during a meeting without interrupting workflow. This keeps meetings actionable, gets minutes approved more quickly, and establishes institutional memory. Any decisions you made are recorded and available for ready access after the meeting.
Voting and Approvals: Cut the red tape and accelerate how your board makes decisions while ensuring compliance. This equips trustees to organize, track, review, comment, and approve decisions immediately and without having to wait for the next meeting.
Engagement Analytics: Designed to function as anonymized and aggregated real-time insights into how your board works, Engagement Analytics prepares trustees to better engage with board materials before meetings by providing insight into which agenda sections are receiving the most attention.
By replacing the old regime of paper, printing, and email, AGB OnBoard helps boards and committees make agile, smart decisions and simplify every step of the board meeting lifecycle.  This helps improve governance, boost security, save money, and provide actionable insights.
We're Here for You
AGB OnBoard gives you the digital power you need to prepare, organize, and run your board meetings—all in real time—with better efficiency, communication, and collaboration to keep board work focused, efficient, and effective.
---
Paroon Chadha is the cofounder and chief executive officer of AGB OnBoard and its parent company, Passageways.
Related Resources:
Opinions expressed in AGB blogs are those of the authors and not necessarily those of the institutions that employ them or of AGB.
Share on LinkedIn