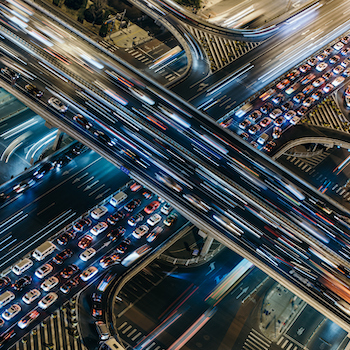 For many residential colleges and universities around the country the operative question is not whether to open up in the fall but how to open. So the governance question becomes how to open up responsibly.
There are a growing number of dimensions to consider for boards and presidents as they pioneer this perilous frontier. Among them are health and safety, enrollment, space planning, legal exposure, and governance.
Health and Safety
In AGB's recent webinar, How to Open Up Safely in the Fall, Luther College president, Jenifer K. Ward, cautioned that it is impossible to eliminate risk, so colleges must focus on mitigating risk. Key areas to examine, according to Ward, are:
Athletics Competitions, Large Gatherings, and Music Rehearsals and Performances
Minimizing Employees on Campus
Space Planning
Establishing Health Partnerships with Public and Private Entities
As far as on-campus living and learning are concerned, Luther's plan includes an altered academic calendar with these features:
Phased Re-entry of Students
Building Cohort Experiences for First-Year Students
Moving Travel Courses to June
Converting Fall Semester to Flexible and Adaptive Quarters
Jay K. Varkey, associate professor, infectious diseases at Emory University recommended that Luther and all colleges keep these four public health considerations at the forefront of decision-making:
Maintain Situational Awareness: Use the latest reliable data
Assume Continued Transmission: Develop plans to respond
Monitor Entry into the "Bubble" of Campus: Use testing to grant access
Keep the "Bubble" from Popping: Follow best practices to limit transmission
Both Ward and Varkey agree that it is important to cultivate a sense of mutual accountability and shared responsibility among faculty, staff, and students for the health and well-being of everyone on campus.  There are three big takeaways from Varkey as institutions look to a successful reopening:
Fewer people is better than more people
Outside is better than inside
Maintain six feet of separation and wear a mask
In addition to opening up safely, boards and presidents should be thinking about the pandemic's impact on enrollment, space planning, legal exposure, and uninterrupted governance. Each of these will be addressed in more detail during upcoming AGB complimentary Ask the Expert sessions:
Enrollment: Find out how to interpret and conduct enrollment market research for your decision-making by joining SimpsonScarborough Chairman Elizabeth Johnson and me for a special Ask the Expert session.  Space is limited.
How to Open Up – Using Fall 2020 Enrollment Research to Make Critical Decisions
July 9 – 11am ET
REGISTER NOW
Space Planning: Consider short-term reconfiguration needs as you begin to think about long-term campus planning with your colleagues during an AGB Ask the Expert session with Atlanta architect and president of Sizemore Group Lily Berrios. Space is limited.
How to Open Up – Space Planning for On-Campus Learning and Living During a Pandemic
July 16 – 12pm ET
REGISTER NOW
Legal Exposure: COVID-19 poses new legal questions for those with institutional fiduciary responsibility. Engage with other trustees and presidents for a discussion about these new potential liabilities with Peter Lake, the director of the Center of Excellence in Higher Education Law and Policy at Stetson University College of Law, during AGB's upcoming Ask the Expert session. Space is limited.
How to Open Up – Minimizing Legal Exposure during a Pandemic
July 23 – 11am ET
REGISTER NOW
Governance: Governance itself has been challenged by the inability of boards to conduct business in person. The principles of good governance remain even as modalities shift. Learn more about remote, responsible, informed decision-making during a complimentary AGB Webinar, hosted in partnership with Passageways.
How to Open Up: Connecting Boards Virtually for Collective Decision-Making
July 23 – 2pm ET
REGISTER NOW
Decisions made in June will need to be refreshed, updated, or changed in August. No board or president is alone in this struggle and it is better to learn and work cooperatively as we invent best practices together.
David Rowe, PhD, is a senior consultant for AGB and the CEO of The Development President.
For additional related resources, please visit our COVID-19 resources page.
Opinions expressed in AGB blogs are those of the authors and not necessarily those of the institutions that employ them or of AGB.
Share on LinkedIn