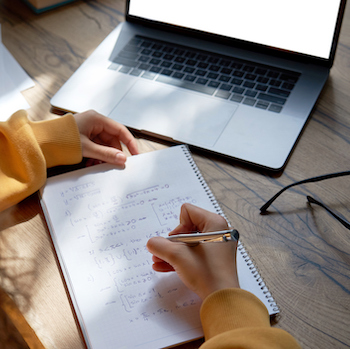 American higher education has long been seen by individuals, as well as by state and local governments, as an engine for upward mobility. But today many Americans are skeptical about investing in postsecondary education, primarily due to concerns about student debt and the rising cost of tuition and fees. Although this trend worries many college students and their families, it is important to understand the complexities that underlie the costs of higher education.
Students often pay less than institutions' published sticker prices.
Conversations about the cost of college must distinguish the published tuition price, or sticker price, from the net price, which is the amount that students actually pay after all discounts, like need- and merit-based financial aid, have been applied. Although institutions' sticker prices have increased substantially over the past 20 years, net prices have increased far more slowly and, in some sectors, actually decreased. An analysis from The College Board shows that while published tuition and fees for public two-year colleges increased by more than 50 percent between 1998-99 and 2018-19, net price decreased by nearly 200 percent over the same period. At four-year institutions, the rate of increase in net price was much lower than the rate of increases in published prices. On average, college students are paying less than the sticker price for their education. It is imperative that constituents understand these metrics while examining college costs.
Graduates are navigating debt and loan repayment.
Since college students often acquire loans to cover the cost of enrollment in college, stakeholders sometimes question the value of a degree and students' ability to repay. The American Council on Education reports that half of students with an associate degree and one third of students with a bachelor's degree graduate without debt. Additionally, more than 90 percent of associate degree holders and 70 percent of bachelor's degree earners finish their degree with less than $30,000 of debt. According to the U.S. Bureau of Labor Statistics, unemployment for those with a college degree remains far lower than for those with only a high school diploma, indicating that a college degree gives graduates more job security and the ability to repay loans.
Higher education institutions are tackling the affordability issue head-on, but challenges remain.
Institutional leaders are sensitive to the fact that for some students, tuition costs are a deterrent and that for others, taking on significant debt is a reality. Institutions across the country are identifying ways to bring sticker prices down and ensure that resources are available to support students who need more assistance. Those students who accrue debt and then drop out before graduating have the worst of both worlds, and so institutions also focus on getting students through their course of study in a timely way.
Although media outlets tend to highlight stories about increasing sticker prices and students managing unreasonable debt loads, it is important to acknowledge real financial circumstances. College and university board members can play a pivotal role in ensuring that conversations around cost and debt can be grounded in accurate information.
The AGB Guardians Initiative encourages board members to become advocates for the value of higher education. Want to find out more about how colleges and universities are using innovation to enhance the educational experience? Check it out here.
Share on Twitter