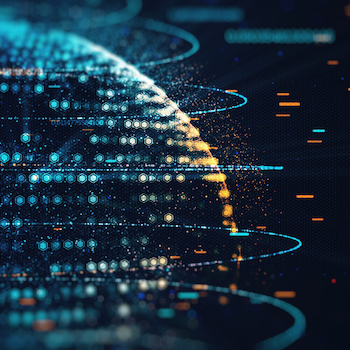 Every investment committee should have a succession plan with three primary goals: preserving institutional memory, finding the best committee leadership, and welcoming new ideas.
Preserving Institutional Memory:
The ideal average tenure of committee members is 6-7 years, but exceptionally qualified members should be encouraged to remain longer. There is a correlation between average tenure and the committee's time horizon when making investment decisions. It is troubling that so many investment committees no longer have a single member who served during the financial crisis of 2008-2009.
It is advisable that some investment committee members have previous experience on the finance committee, to ensure that they have a broader understanding of the organization's economic situation.
The investment committee should never be the first assignment of a new board member. An investment committee member with no other experience on the board may be inclined to take too much or too little risk with the portfolio.
Term limits should be staggered to avoid the simultaneous departure of several members, especially long-serving ones. There should be exceptions to term limits under certain circumstances, such as when you have a brilliant, very dedicated member with a great institutional history. The automatic removal of several key members at the same time undermines stability, a key component of committee and investment success.
Optimizing Leadership:
The committee chair should always be the best-qualified member, not merely the largest donor or the member with the longest service. No committee member can make a gift large enough to compensate for the potential damage he or she might do to the endowment's value. The chair must also be able to maintain a culture of collegiality and respect. An open and honest exchange of views in which all perspectives are carefully weighed – including the ideas of new members – is crucial to sound decision making. And the chair must be strong enough to restrain a member who attempts to exert greater influence than is appropriate.
The chair should never be new to the committee, and to ensure stability would ideally have served as vice chair the year before. An inexperienced chair may not understand why certain past decisions were made, and thus insist on potentially costly changes.
New Ideas:
It is crucial to balance stability and openness to new ideas. Stagnation is as much of a danger as sudden change. A well-crafted succession plan can help achieve that balance.
Diversity is key. Members of different ages, genders, races, identities, and socioeconomic backgrounds can bring valuable and important insights and perspectives. Committees have as much to learn from alumni who enjoyed full scholarships as they do from those who paid full price (not to mention those who incurred debt along the way). The committee should be as varied as the student body itself, and should attempt to recruit younger members to help ensure the institution's future.
A thoughtful succession plan is both a look into the future and a nod toward the past. Change is inevitable—though sometimes uncomfortable—and careful planning is necessary to ensure stability and avoid chaos.
Share on LinkedIn