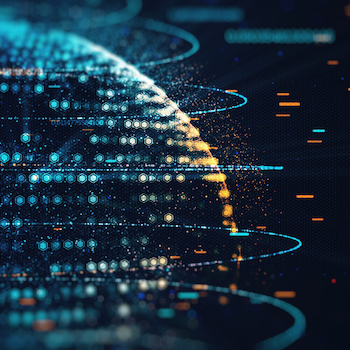 Now, more than ever, higher education boards and leaders require efficient and secure communication and collaboration tools to work through multiple long-term scenario planning outcomes while simultaneously weighing in on short-term plans that are in constant flux.
We have compiled nine best practices within the three meeting stages (pre, during, post) to improve board meetings and enable the critical work of the board most efficiently.
Pre-Meeting Preparation

Ensure pertinent information is timely and accurate.
Many organizations still leverage email to keep their stakeholders up to date. Busy leaders, however, manage multiple inboxes these days. Centralizing your communication and information flow through a single platform will go a long way toward ensuring everyone is on the same page with information that is timely and accurate.
Keep channels of communication secure.
While it is faster to send a group text message or email, these methods are notoriously unsecured. Security is equally vital to immediacy and urgency in crisis communications, so leverage special channels of communication that are restricted to you, your board, and your committees to ensure sensitive information remains secure.
Provide more information ahead of the meeting to make the most of the little time you have together.
Providing secure access to all meeting materials ahead of the meeting will enable your board members to prepare and collaborate prior to the meeting to help make the most of your time together. As board members will come to meetings more prepared, you will reduce the time spent in meetings "bringing everyone up to speed."

Get more done outside your boardroom.
Many items on a board's task list can be accomplished before the meeting and outside the boardroom. Use Voting and Approval technology to get consensus on operational action items. Utilize electronic signing tools for items requiring a signature. Leverage surveys to gain feedback and gauge sentiment before everyone gets together. Getting your board's administrivia done ahead of time means everyone is more prepared when the meeting starts and can stay focused on the challenges that need immediate attention.

In-Meeting Decision-Making

Going virtual means shorter, more productive meetings.
Schedule your virtual meeting for a shorter time: We recommend 30 minutes for every hour you met physically and in person. They should also be focused on the strategic discussions of the utmost importance. Shorter, focused meetings keep your attendees engaged and enable more productive outcomes.
Incorporate the human element in the virtual world.
Virtual meetings using videoconferencing have largely replaced in-person gatherings and have increased attendance with significant cost savings. While virtual meetings provide great efficiencies, attendees lose the casual discussion and networking opportunities where relationship building occurs. To maintain the human element, carve out some time to allow people to connect with their peers. Zoom allows for breakout rooms for small groups to work and interact with each other. Other ways to increase relationship building include utilizing ice breakers, asking someone to showcase a personal talent, or asking participants about their personal experience in living through a pandemic. Whatever you choose to do, don't overlook the human element and the purely social reasons for why people convene in person.

Post-Meeting Follow-Through

Acknowledge meeting notes.
Situations and events are in constant motion these days, so it is crucial to ensure everyone on your board is on the same page. Request approvals or eSignatures on your meeting notes to ensure alignment on issues and progress the work of the board.
Solicit feedback to ensure everyone is heard.
During virtual meetings, only one person may speak at a given time. As a result, many discussions are dominated by a few vocal attendees. The meeting leader should not hesitate to call on attendees that have not spoken up and have an opportunity to make their thoughts known. Soliciting feedback through post-meeting surveys ensures that concerns are heard, and unasked questions can be raised and considered.
Create clear action items for more effective follow-through.
Board members and leaders become frustrated when progress on issues is not being made or the ownership of tasks is unclear. Create clear action items from your in-meeting discussions and share them with all attendees as soon as possible after the meeting. Assign each task an owner to ensure nothing is missed. Proper follow-through will keep your members focused and drive your board forward.
Success Requires Total Buy-In
Effective virtual boardrooms require the right technological solutions. Whether you patch multiple applications together or employ a single board management solution, the key to success across all three phases of the board meeting cycle is 100 percent adoption and buy-in from all stakeholders.
Download our virtual meeting toolkit, a definitive guide to conducting effective and productive virtual meetings for more solutions, tips, and best practices. Visit our AGB OnBoard page to learn more about our platform adopted by hundreds of higher education institutions, and how adds tremendous value to virtual board meetings.
Paroon Chadha is a cofounder and the chief executive officer of AGB OnBoard and its parent company, Passageways.
Related Resources
Upcoming Ask the Expert Session:
Thursday, September 24 from 2-3pm ET
Thursday, October 22 from 2-3pm ET
COVID-19 Resources
Opinions expressed in AGB blogs are those of the authors and not necessarily those of the institutions that employ them or of AGB.
Share on LinkedIn