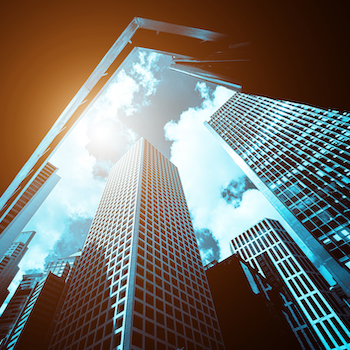 Through public private partnerships, institutions such as Wayne State University can now leverage real estate and retail opportunities to fulfill their missions as premier academic institutions while improving on-campus student experiences.
A $307 million project at Wayne State University completed in October in partnership with Corvias resulted in 841 new beds on the Wayne State campus, additional green space and nearly 400 renovated beds to be completed soon. Through this effort, Wayne State now boasts thousands of square feet in new retail space, featuring a pharmacy, convenience store, and various local food vendors. The partnership will also include a comprehensive renovation and maintenance plan that will add 2,600 beds on campus for the future.
With the retail and mixed-used real estate opportunities, Wayne State University expects an improved student experience, and improved financial picture for the higher education institution. Through the emergence of the retail space, Corvias is saving students $350 per year on average, allowing for more funds to pay for books and other expenses.
Through Corvias' innovative partnership structure, Wayne State University will see millions in total compensation, allowing for new funding to address existing debt. The partnership will establish long-term reserve accounts for the University and invest millions in capital repairs and ongoing maintenance for on-campus housing.
Over the length of this forty-year partnership, Corvias and Wayne State University will maintain a strong, collaborative relationship to improve and build upon its educational values. It also has the potential to positively impact Detroit's greater community with full buy-in from area small businesses that will increase local job opportunities for decades. The local economy will see continued success from this new on-campus resource, making way for long-term employment options for students and native Detroit residents.
Opinions expressed in AGB blogs are those of the authors and not necessarily those of the institutions that employ them or of AGB.
Share on LinkedIn