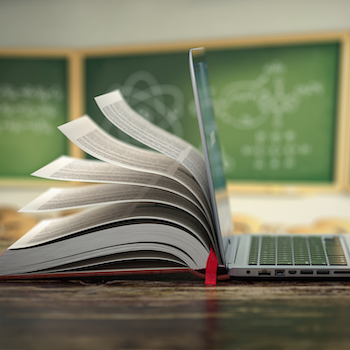 As a public health professional, I see the COVID-19 pandemic as a tragedy marked by prevention paradoxes.
Life-saving health care workers lack the protective equipment to keep themselves safe. Reopening businesses to save the economy comes at the cost of health and safety for the communities those businesses serve. The environment thrives because of a disease that has already killed nearly a quarter of a million people.
Here's another: In response to COVID-19, campuses are enacting austerity measures that will erode the very services designed to keep students safe and healthy. Furthermore, the prevention initiatives currently on the chopping block could also help solve the mission-critical challenges schools were facing prior to the pandemic.
The coronavirus may have accelerated some of higher education's existential threats, but it did not cause them. However, issues like sexual assault, hazing, alcohol misuse, discrimination, and mental health perennially undermine enrollment, student success, and retention. As campus leaders craft strategic and fiscal plans around when to reopen, they must widen the aperture to better prepare for these future crises that will arise when students return.
Enrollment
Recruitment strategies must be reimagined with social impact at the core. Today's generation of young people are socially conscious, issue-oriented, and activism-inclined, and they are making consumer decisions–even where to attend college–based on brand values. When campuses fail to protect their community, enrollment suffers. We've seen major scandals like sexual assault or hazing result in a 10 percent decrease in applicants, an impact similar to a 10-ranking drop in U.S. News & World Report.
Meaningful investments in prevention can decrease the chances of a future crisis by both reducing the incidence rate and mitigating the brand-related fallout when harm occurs. They also demonstrate an institution's commitment to culture and community, two major drivers for prospective students.
Academic Success and Career Readiness
Issues like sexual assault and alcohol misuse undermine the academic mission institutions were founded on. EVERFI's data from over three million college students each year show high-risk drinkers miss class more often, spend less time studying, and are significantly less likely to receive an "A" GPA. Sexual assault survivors are much more likely to get behind in schoolwork, perform poorly on assignments, and experience difficulty concentrating, leading to a 50 percent greater likelihood of having a GPA under 2.5.
Effective prevention initiatives remove the barriers to academic success while also contributing to the extracurricular engagement and noncognitive skills employers look for when hiring. Survey data from AlcoholEdu for College, an online prevention program taken by one out of three incoming students annually, show that nearly two-thirds of learners were more likely to get involved at their school and felt better prepared and qualified for future jobs after taking the training. With growing skepticism about whether a college degree is worth the cost, these spillover effects make prevention programming central, not peripheral, to the higher education value proposition.
Retention
Adverse experiences, high-risk behaviors, and lack of inclusion stand directly in the way of students completing their degree. Heavy drinking predicts attrition, and students who experience sexual assault or mental health challenges are significantly more likely to drop out or transfer. Assuming you're a campus with 6,000 undergraduates and an annual tuition of $15,000, EVERFI's cost calculator estimates you could be losing $6 million in tuition revenue due to sexual assault-related transfers over four years.
Comprehensive efforts to prioritize health, well-being, and safety can insulate institutions from attrition. A modest three-point score increase on our Sexual Assault Diagnostic Inventory–a comprehensive, research-based assessment of a school's prevention strategy–is associated with a 1 percent higher year-one-to-two retention rate and a 2.5 percent higher four-year graduation rate. In addition, students who participate in prevention programs feel more proud to be a part of their school, more cared about by staff and faculty, and report a stronger sense of belonging. These factors are strongly linked to persistence and may result in more engaged (and giving) alumni as well.
Campuses will look different as they emerge from this pandemic, and so should the priorities and decision-making of their leaders. Trustees should use this "everything is on the table" opportunity to ensure that their institutions and communities thrive when faced with future crises. Because prevention isn't just a legal or ethical responsibility – it's good business.
To learn more about how trustees can proactively approach safety, well-being, and inclusion to improve student and institutional outcomes, please tune into our upcoming webinar, Transforming Crisis Leadership into Community Stewardship, on May 19 at 1:30 p.m. ET.
Rob Buelow serves as Senior Vice President at EVERFI where he leads the Higher Education and Impact divisions, supporting more than 1,300 colleges and universities through the Campus Prevention Network. An award-winning public health professional, Rob leverages expertise in technology and social/behavioral science to solve the most pressing challenges facing campuses, companies, and communities.
With Thanks to AGB Sponsor: EVERFI


Rob Buelow
SVP of Higher Education and Impact
EVERFI.com
rob@everfi.com
Opinions expressed in AGB blogs are those of the authors and not necessarily those of the institutions that employ them or of AGB.
Share on LinkedIn