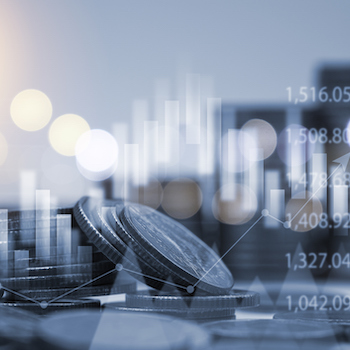 Want to learn more about major gift efficiency and innovative MGO models? Watch Increasing Fundraiser Collaborations, Forecasting, and Success Through a Proposal Driven System.
Advancement entered the 2020s on unusually strong footing. Presidents and boards had increased advancement budgets every year for most of the past decade, nearly doubling their investment in fundraising personnel and operations (94.3% growth).
That investment has brought high expectations, especially now that the pandemic has opened destabilizing gaps in institutional budgets. When asked how they're going to balance their books and return to revenue growth this year, presidents said they were looking to fundraising more than to any other source or strategy.
To meet those elevated fundraising expectations, advancement leaders will rely disproportionately on their major gift officers (MGOs). Yet few advancement leaders can say MGOs are truly rising to their full potential. The average MGO closes less revenue every year than any other type of frontline staff save for leadership annual giving officers.
The performance differential within teams is even worse than the aggregate figures would suggest. Among MGOs, the middle 50% of performers each brings in 6.5 times less revenue than their colleagues in the top 25% of performance.
Unsurprisingly, given the efficiency and productivity problems plaguing the cores of their major gift units, chief advancement officers (CAOs) have adopted "MGO efficiency" as a top strategic priority. 88% of the CAOs polled by my firm, EAB, said that this was a primary concern for them.
Our research has found three barriers that consistently impede major gift efficiency for our partners:
Meager cultivation activity
The 'covid slowdown' in engagement
Portfolio inertia and prospect hoarding
Meager Cultivation Activity
Despite the shift most advancement divisions have made in recent years towards metrics-based performance management systems, most MGOs are still falling far short of where they should be when it comes to cultivation activity.
Our proprietary fundraiser productivity database found that the median MGO visited just 33 of the prospects in their portfolio in FY2019. They submitted 17 proposals and closed 13 gifts, with only 6 of those gifts falling north of the $25,000 mark.
Few CAOs I know would say that this is where they want their teams to be. Yet many ignore the root cause of meager cultivation activity: an overabundance of low-ROI tasks that eat up MGOs' time.
Upwards of 70% of MGOs are burdened with administrative duties, and nearly half must provide event support or serve as a pseudo-chief-of-staff to their dean or unit lead. Few of these activities result in direct fundraising ROI. It's no surprise, then, that most MGOs report time crunches and burnout—nor is it a surprise that we see the returns of this "do it all" approach in shrinking major gift pipelines.
Fortunately, there is a way out of this challenge. The advancement leaders that have moved the needle on meager cultivation activity have done so by realigning time investments for their frontline staff. One institution went so far as to build a predictive model to show their deans the revenue impact of the asks they make of their MGOs—and thus reduce those asks.
'Covid Slowdown' in Engagement
Covid's arrival has made MGOs' longstanding cultivation problems MGOs even worse. When we asked CAOs to compare their current fiscal-year performance to the same period in FY2020, they reported steep drops in closed major gift proposals. The median institution saw an 11% decline, and overall, nearly 2/3 of institutions experienced drops.
These negative fundraising outcomes flow from difficulties further up the pipeline—namely, with qualifications and visits.
On the qualification front, many MGOs are reporting challenges winning mindshare with new prospects. In-person visits have likewise been severely disrupted. MGOs who long relied on in-person cultivation opportunities to move philanthropic conversations forward found themselves stripped of the means with which to earn the right to ask for a gift.
Effective advancement leaders have adopted a variety of approaches to mitigate these challenges, ranging from prioritizing for qualification outreach warm prospects who are already "raising their hands" through digital engagement or gift activity, to leveraging the institution's suite of digital engagement offerings to build a new map of moves leading to the ask.
Portfolio Inertia and Prospect Hoarding
The last barrier standing in the way of elevated efficiency also appears to be the most intractable—that is, the tendency of gift officers to "claim" prospects for themselves without cultivating them. It's particularly difficult because it's baked into the very fabric of the portfolio system with which we organize MGOs' work.
This tendency came up in just about every CAO research interview we've conducted for the past five years. And there are a number of approaches innovative advancement leaders are adopting to accelerate portfolio churn. Some institutions are automatically sunsetting uncontacted prospects. Others are putting time limits on gift officers "owning" a prospect without asking for a gift.
Yet the most exciting approach I've seen comes from Utah State University, which abolished portfolios entirely in favor of a proposal-management system that brings high accountability, transparency, and collaboration to gift pursuits.
I had the distinct pleasure of co-presenting at this year's AGB Foundation Leadership Forum with Utah State's CAO, Matt White, who dived deep into the mechanics of his approach. Click here to learn more about his breakthrough strategy.
---
Jeff Martin is senior director at EAB.
References and Resources
With Thanks to AGB Sustaining Sponsor: EAB

Jeff Martin
Senior Director
EAB
JMartin@eab.com
---
Opinions expressed in AGB blogs are those of the authors and not necessarily those of the institutions that employ them or of AGB.
Share on Twitter