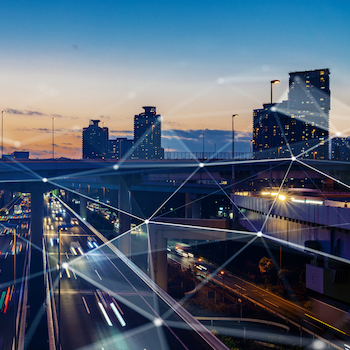 The College of New Jersey (TCNJ) Board of Trustees set out to streamline board management by reducing the noise associated with board meeting communications and reducing friction associated with preparing and accessing board agenda books for the college president's cabinet, and themselves. The Ewing, New Jersey-based institution decided it needed to move to a paperless environment for board members to access documents that were updated in real time. 
The Background
Heather Fehn, chief of staff and secretary to the board of trustees at The College of New Jersey, considered herself "fairly tech-savvy," so when the TCNJ alum accepted her position with the college 25 years ago, she immediately took steps to help the board go paperless. 
"It didn't take me too many cycles of board meetings to realize that I didn't want to be collating paper board books for very long," Fehn said. 
She started the paperless process by creating PDF agendas with bookmarks, burning the PDFs onto a computer disk, then shipping out the computer disks to the 21-member TCNJ Board of Trustees. 
"That crashed some of their systems, because their computers couldn't handle a file that large," Fehn explained. "It was wild, but it was our first foray into the paperless environment. After a few years dealing with disks and CDs, our IT department helped me build a website." 
While the password-protected, internal website was "pretty rudimentary," Fehn described, it served her well for many years. The website's simple construction allowed her to list bookmarked pages for the TCNJ Board of Trustees on the left side, with access to open the full documents on the right side and in the same window — unlike many of the early board portal offerings, which required users to open documents in new windows and navigate away from the website. 
"It was ridiculous. I would not consider any of the early portals, because our homegrown site was, simply, more efficient." 
For more than 15 years, Fehn has presented nationally on the topic of paperless board meetings and offices, sharing her TCNJ homegrown solution with groups like the National Association of Presidential Assistants in Higher Education (NAPAHE) and the Association of Governing Boards of Universities and Colleges (AGB). In the beginning, inevitably, vendors would approach her after these sessions to persuade her to try their online board portal solutions.  
"Again, it would be this 'open a new window' product, or it would have so many bells and whistles that I knew it was just not the right product for my board," Fehn says. "My board members want to be able to get in, get the information they need for a meeting, and get out." 
When an AGB OnBoard representative approached Fehn after one of her presentations two years ago, she was immediately intrigued. 
"The internal website we had was becoming more and more unstable. I didn't have anybody left in my IT department who helped design the original frames-based website, and so they couldn't help me fix it, either," Fehn says.  
Going Paperless
As a state institution serving approximately 7,000 undergraduate and graduate students, TCNJ Board of Trustees must take action on agenda items in quarterly public meetings. Board committees meet three weeks before a public board meeting, and often on the same day as board meetings. Trustees are appointed by the governor and approved by the state senate. The board is responsible for holding the college in trust for the public, and overseeing governance, policies, and development of the college within the spirit of its mission and New Jersey law. 
"The president's cabinet meets weekly. Materials for these meetings typically include an agenda and usually a couple of handouts," Fehn said. "The board meets much less frequently, and those are much more information-intensive. We're preparing materials almost constantly for the board." 
To facilitate a paperless environment, Fehn encourages board members to bring their own devices to view materials or sets up projectors and screens for every meeting — whether it's a cabinet, board, or committee session — to display board packet information stored on the AGB OnBoard portal. This way, the documents are available for everyone to review at each meeting, regardless of how much they prepared in advance. 
"It saves time, in that I don't have to email trustees individual documents now. I can put, for example, a roster in the portal and just draw their attention to it. The committees are using the resources section well, too. If there are documents or charters they refer to regularly, they'll put them in the for easy access to them." 
Better Board Meeting Navigation
Fehn says AGB OnBoard makes it easy for board members to access the directory to find and communicate with other board members, and the resources section is especially handy when trying to find specific information about a previously discussed topic.  
"The navigation is much cleaner and easier within a particular meeting. Navigating through meeting materials is seamless," says Fehn.  
In terms of adoption and ease of use, the AGB OnBoard platform proved seamless for the diverse group of board members, ranging in age from their 30s to their 70s. 
"I simplified the training and communicated with our board members directly to make sure they had the basics of what they needed to use and get the most out of the portal," she says. "I received very few questions and was pleasantly surprised with how quickly they picked up how to access materials." 
AGB OnBoard also makes Fehn's job easier since she can delegate responsibilities to other college staff members to load necessary documents to the portal before giving final approval. 
"They have administrative access to a particular meeting to populate it with materials, but only if I make meetings 'visible,' Fehn said. "This gives me the opportunity to review the information and provide access to board members when it's time, but it's really kind of nice that I don't have to be the one doing all the uploading." 
Better Control and Security
For any university's board of trustees, Fehn says security plays a critical role in the handling of sensitive financial information. The AGB OnBoard platform's encryption and other safety features help keep the information secure and accessible, while still giving Fehn control over who sees what and when. 
"Security is critical," Fehn said. "We've all got business continuity plans on our campuses. Knowing that you have this and it's secure, and if something happens on the campus and our IT goes down, I still have access to this information and it's being kept somewhere else, is critical." 
The Result
Fehn says AGB OnBoard provides TCNJ a secure and stable platform that saves her time, keeps her board better engaged, and "doesn't try to do too much."  
"OnBoard is the most user-friendly product that I've experienced, not just from the board member perspective, but from the administration side as well."  
Before deciding to adopt AGB OnBoard, Fehn suggests exploring what problems you are trying to solve and then determining how a board portal can help you solve them. 
"Look at it from that perspective first. There are going to be a lot of other things that it can do that you might not even realize will be a benefit, but you don't have to implement them all at the same time. My board has no idea the full capability of AGB OnBoard, and that's OK. It's doing for them what they need it to do." 
Opinions expressed in AGB blogs are those of the authors and not necessarily those of the institutions that employ them or of AGB.
Share on LinkedIn