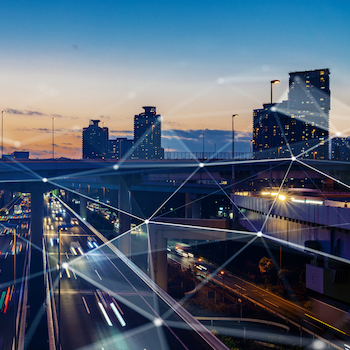 When an institution enters campaign mode, or just undertakes routine prospect research, one of the things we look for is alumni with high financial capacity who may or may not have the inclination to give right now. Our prospect plans consist of scheduled "moves" to bring the graduates back into a closer relationship with their institution and Increase their inclination to give.
Most prospect ratings, no matter how complex, boil down to components: capacity to give (or wealth) and inclination to give. Almost all of our advancement efforts, from homecoming to ribbon cutting, are meant to increase inclination.
What are we doing to increase capacity?
We treat capacity like a constant and inclination like a variable. But when our relationship starts with a future graduate, inclination is usually at a high and capacity is at a low. We tend to think of the four-year degree as some sort of supercharger that will propel the student into four decades of success thereafter. Somewhere around decade 2.5, we re-enter to see how the experiment worked.
If alumni do well after they graduate—great. If they finally inherited the trust—even better.  But we find ourselves trying to restart relationships based on nostalgia with the hopes that the graduate will connect the 25 years of dots between senior seminar and the C-suite.
What would happen if they didn't have to strain to connect the dots? What if alma mater had been there all along—through promotions, firings, long stints of unemployment, pursuing a passion, having their job outsourced, adapting to new technologies, developing an expertise, supporting a family, and generating generational wealth? What if institutions treated capacity as the variable that we could influence over time and held high inclination a constant?
How do you think your graduates would regard your university if you consistently contributed to their success?
Naked institutional interest really shouldn't be driving this conversation. We have a moral obligation to make good on our promise that we prepare students to make a life and make a living.  All of our websites tout our ability to create a thirst for lifelong learning, but where are we when they are parched?
At almost no time in my three decades of higher education leadership have I seen this more acutely than with the class of 2020. We've graduated students into a shaky economy before, but never like this. The World Economic Forum estimates that the twin disruptions of automation and pandemic could displace as many as 85 million jobs in the next five years. "But of those set to remain, 50 percent will need reskilling by 2025."
Even before COVID-19, we had a problem.  Inside Higher Ed reported, "About 41 percent of recent college graduates…are working in jobs that don't require a college degree." And now, graduating into an economic downturn, "the Class of 2020 could feel the effects of a recession well after the recession has ended," earning "10 percent less the first year" after graduation with lingering effects for the "next seven years," as part of what The Conversation calls Generation C.
So what's the solution?
Whether you are interested in these graduates having the capacity and inclination to give in years to come or believe we owe it to our graduates to help them succeed in the world, the answer is operationalizing our commitment to lifelong learning. We have to move beyond alumni cruises and art history talks at the museum and start providing the infrastructure for our alumni to learn continuously.
This move toward alumni empowerment is one way to transform the college value proposition from inputs-based to outcomes-driven. Rather than regard our graduates as full vessels of knowledge capped with a mortarboard, we ought to believe our own rhetoric that commencement is the beginning of the journey and not a destination. Instead of waving good-bye and wishing them good luck, we should step out with them into the world and make sure they know that the true measure of our effectiveness is their success.
What does alumni empowerment look like?
Micro-credentialing: Platforms like Credly are providing a registry of institutionally verifiable credentials that are easy for graduates to use in their online profiles. Colleges and universities should supplement degree programs with smaller learning intervals that focus on the development of critical emerging skill sets. The cleverest institutions are already finding ways to stack these "chunks "of learning into degrees and certificates that are meaningful in the workforce.
Lifetime career coaching: We have to go beyond one and done resume formatting and help our students integrate their education and work experience throughout their careers on an ongoing basis. They have to learn to rewrite and retell their story as each chapter is written as well as to adapt to different platforms that showcase their professional portfolios for jobs and gigs that will change and evolve over time.
Subscription-based business model: This can be a revenue stream for colleges and universities as well. Creating an affordable subscription-based membership platform, with an embedded learning management system, for alumni will keep them engaged while you provide just-in-time learning opportunities and support services as the economy shifts and alumni switch career paths.
These three components will form the infrastructure you need to grow your support for alumni as their needs change. You will become a true lifelong partner in helping them achieve successful outcomes in life and in making a living.
One time an alumnus who left our college after being a student for only six weeks made a $10,000 gift after one development visit because of the difference one professor made in his life during his short time at the school 40 years prior. Imagine how much he would have been able and willing to give if we had made that kind of a difference every six weeks thereafter.
---
David Rowe, PhD, is the interim president of Lancaster Theological Seminary, the immediate past president of Centenary College of Louisiana, and the principal and chief executive officer of The Development President. He is a senior consultant and the adaptive governance practice leader for AGB. Join him on Wednesday, February 24, at 2 p.m. EST for the webinar "Achieving Financial Sustainability and Transformational Change Through Strategic Innovation."
---
Opinions expressed in AGB blogs are those of the authors and not necessarily those of the institutions that employ them or of AGB.
Share on LinkedIn