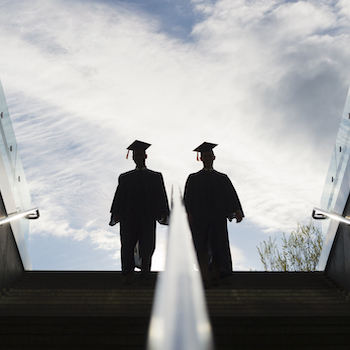 The importance and roles of board committees have significantly evolved through the years including, most recently, during the current pandemic. An understanding of past and current changes, and a preview of the future, will help boards better utilize their committees in the postpandemic world.
Prepandemic Committee Trends
Committee utilization has changed over the years as colleges and universities grew larger and more complex, increasingly capable technologies expanded data gathering and analysis capacity, and market pressures reduced decision-making windows. To keep up with these institutional trends, committees first specialized along administrative or functional lines (academic, finance/business, student affairs, fundraising). As institutional complexities expanded, boards were required to take a more strategic orientation by restructuring committees to focus on strategic goals and objectives and annual planning and prioritization, assisted by sophisticated data gathering and trend analysis. In the years immediately prior to the pandemic, we witnessed an expanding utilization of ad hoc committees with wider cross-committee representation to address broader-based, institutional challenges.
Pandemic Impacts
Since the pandemic appeared in early 2020, higher education has faced unprecedented amounts of uncertainty and a near continuous crisis environment.
Although boards have adapted to the pandemic in multiple ways, many boards expanded their use of ad hoc committees to work with administrations to respond to the crisis. Normal committee work agendas were reduced or deferred to allow more time to focus on immediate challenges of student and employee health and safety, curriculum delivery alterations, recruitment and retention, and financial deviations. In addition, a massive amount of campus-wide scenario planning and risk analysis effort is currently underway in preparation for the upcoming fall semester.
Although we do not anticipate this pandemic to be over for months to come, it is not too soon to begin thinking about how these crisis experiences will affect the future of committee charters, functions, and processes, as they will be the foundations of our postpandemic governing world.
The following three major areas of committee change are anticipated:
Postpandemic Committees
The first major committee change we can expect is an acceleration of several changes begun just prior to the pandemic, including:
Restructuring
Emphasis on planning and prioritization
Reliance on data and data analytics
Greater use of ad hoc committees with wider functional representation
Several factors suggest this acceleration trend. First, prior to the pandemic, there were clear financial indicators that American higher education was on the brink of a major shake-up in our educational model. Second, futurists predict that this pandemic will greatly impact our society, economy, culture, and supporting educational systems. These two change predictors strongly suggest a turbulent road ahead. Furthermore, they also imply that governing boards will require that they keep pace with the anticipated volume and rate of change in higher education.
The pandemic also demonstrated a close interconnectivity between higher education curriculum, delivery systems, finances, student expectations, needs, and markets. This knowledge will provide boards with additional incentive to restructure committees to incorporate more broadly focused, cross-mission perspectives. Future boards will also have greater experience in how to solve these complex issues, based upon their pandemic experience.
A second major change in postpandemic committees will be in their extensive use of virtual meeting technology. Most current committee members are now acquainted with its advantages and operating procedures. Therefore, we will see greater usage and frequency at both the board and committee levels. This change will provide more opportunities for discussion, communication, innovation, problem solving, etc.
Some boards and committees may prefer a return to a face-to-face meeting environment as soon as the pandemic crisis is over. I encourage them to retain a hybrid approach, mixing both face-to-face with virtual meeting technology. Lack of time has been a primary challenge for boards and committees in dealing with the growing size and complexity of their institutions.  The wise integration of these two approaches to meetings will be a tremendous help in overcoming this time-complexity challenge.
A third major change will be in board and committee membership and leadership. The coronavirus experience is demonstrating the need for greater governance expertise in the areas of market analysis, public health, communications, technology, and crisis and risk management. It is also providing additional experience in dealing with these critical issues. In the future this will generate increased attention to these critical areas, and will affect committee work agendas, and the development of additional related policies and decisions.
Board leaders will need to reflect on these governing changes brought by the pandemic, and adjust future structures, processes, cultures, and supporting professional development programs accordingly to maximize productivity and ensure fiduciary success.
Joseph G. Burke, PhD, is a senior AGB fellow and consultant. He is the president emeritus of Keuka College in New York.
Related Resources
Opinions expressed in AGB blogs are those of the authors and not necessarily those of the institutions that employ them or of AGB.
Share on Twitter