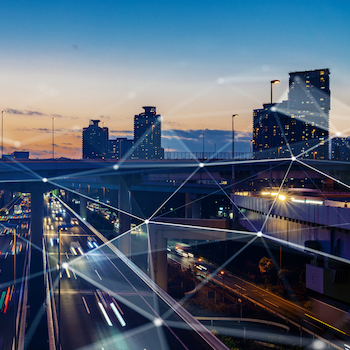 This blog post is part of the Board Responsibilities for Intercollegiate Athletics Toolkit, which includes a host of resources that help boards define roles and responsibilities, contend with emerging issues, and manage risk.
To say that intercollegiate athletics in American higher education is at a significant turning point is a huge understatement. Over the summer, the world of college athletics has been turned upside down. A Supreme Court decision, new state laws providing athletes with opportunities to earn money from their name, image, and likeness (NIL), and NCAA statements about reimagining governance created a chaotic situation unlike any we have seen in decades. To add more to the list of unknowns, there is news of major conference realignments, discussion about expanding the College Football Playoff (CFP), and state and federal bills introduced that open the door to "pay for play".
In deciding the NCAA v. Alston case, the Supreme Court ruled unanimously that the NCAA could not limit institutional benefits to athletes as long as the benefits are tied to education. What does that mean? Some additional benefits seem obvious—a computer, lab supplies, scholarships for graduate school. There is no clarity, however, about where to draw the line.
There's no doubt that a different kind of arms race will now occur—not about glorious new athletic facilities (which will likely continue), but about how far the idea of benefits tethered to education can be stretched. Key questions for presidents and boards are about the resources to pay for these new benefits and about who among their college athletes will benefit.
Most of the schools in the top five conferences (often referred to as the Power Five) will have plenty of resources to work with because they are the primary beneficiaries of the funds generated by the College Football Playoff, and they are able to generate lucrative revenues from conference media deals.
What about other institutions, especially those with limited resources? Will they feel compelled to participate at all costs and draw institutional funds intended for other purposes to support expanded benefits for athletes? Imagine a situation in which general funds for institution-funded scholarships are reallocated to provide additional benefits for athletes who are already receiving what many students think of as "a free ride."
Regarding NIL, new state laws went into effect on July 1, 2021, that allow athletes to earn money from their name, image and likeness. Provisions in the laws vary by state, and the NCAA has been unable to persuade the federal government to take action to provide some consistency.
The NCAA passed an interim policy for institutions in those states where no NIL state law is in place. However, 35 of 50 states have or are in the process of enacting laws about NIL and many are quite liberal in terms of what is allowed. According to the NCAA, institutions are free to develop their own policies as long as they comply with state laws or the NCAA interim policy. Many see this stance by the NCAA as essentially saying "We give up—let the schools and conferences figure this out."
The original intent for NIL is to allow an individual athlete to monetize his or her name, image, and likeness without institutional involvement. NIL laws are only a few months old, and the situation is already rapidly changing. It seems clear now that more institutional involvement will be needed to determine whether athletes will be allowed to use institutional marks in endorsement deals and under what circumstances. Some states prohibit this, but where no prohibitions exist, some schools have announced their involvement in group licensing deals that allow the athletes to use institutional marks in specific ways.
There's no doubt that college sports is in a period of transformation, but the fundamentals of higher education governance remain. Considering the fast-moving context for college athletics playing out now, it's time to reinforce essential board roles and responsibilities.
Governing boards are first and foremost fiduciaries, and individual board members have legal obligations to be fiduciaries, not fans. As fiduciaries, boards must make decisions about all aspects of their institution that are in the best long-term interest for institutional viability and sustainability. Boards are guardians of their institution's assets—including their athletics assets. This means that governing boards must be accountable for the integrity of their institution's athletic program and ensure that it aligns with their educational mission. To ensure they are meeting their obligations as fiduciaries, boards need to understand the new and rapidly evolving national context as well as the details about how their institution participates in athletics.
Boards delegate responsibilities to lead and manage intercollegiate athletics to their presidents or chancellors, just as they delegate other responsibilities. The board's oversight of athletics should be the same as it is for all other areas—everything within their purview as fiduciaries. Decisions about topics such as athletics budgets, capital expenditures, and conference membership should operate under the same policy framework and administrative processes as other parts of the institution. Tone at the top is essential, and it should come from the board expectations and their chief executive's leadership.
Given the uncertainty around national governance of intercollegiate athletics and the rapid pace with which issues such as NIL are evolving, now is the time for boards to lift up these issues and give them priority attention. Now is the time for boards and their chief executives to partner in pursuing a broad and deep education about the current issues in college athletics. They need to do this to deal with the issues of the moment, but they also should engage in serious strategic thinking about the future.
Boards don't need to do this work in isolation. The AGB website (www.agb.org) provides resources to guide discussions about the board's responsibilities. The website for the Knight Commission on Intercollegiate Athletics (www.knightcommission.org) includes up-to-date resources, especially a series about transforming the Division I governance model.
It is time to lay out possible scenarios, including radical changes in the national governance structure for athletics. If we end up with two or three mega-conferences at the top of the college athletics hierarchy, where does that leave everyone else? Who are the key stakeholders who should be involved in the discussions?
Pay for play is a line most who have been engaged over the years and in various ways with intercollegiate athletics thought we would never cross, but it is clearly looming now. As a board member, will you support paying your athletes to participate in their sport? As a president, will you recommend being part of a conference that embraces pay for play? Does turning athletes into employees fit your mission? And, if so, what are the broad implications of this change to the place of athletics in the educational, not-for-profit structure? In these scenarios, should athletics become affiliated, auxiliary for-profit operations?
Now is the time to recognize the new realities and get ahead in thinking about how your institution will play in what is likely to be a significantly different world of college athletics in the future.
Carol A. Cartwright, PhD, is the president emeritus of Kent State University and Bowling Green State University and an AGB senior fellow, and has served on the Knight Commission on Intercollegiate Athletics since August 2000.
Opinions expressed in AGB blogs are those of the authors and not necessarily those of the institutions that employ them or of AGB.
Share on Twitter