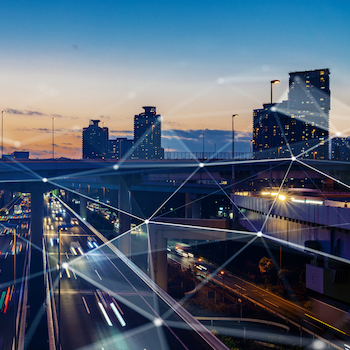 Before the spring semester began, we shared three key trends that will have the greatest impact on university and college boards in 2020. Now, with the semester well underway, these trends are already taking shape. We complete our predictions for 2020, with the next three predictions explored here.
Prediction 1: New Responsibilities and Accountability for Committees
Bringing together a smaller team of people with a deeper level of understanding helps ensure a more focused discussion that brings individual expertise to the table. With the typical higher education board meeting occurring only every few months, a focused committee can take additional responsibility and continuously lead.
Yet, with more people responsible, keeping track of action items can prove difficult and communication can become scattered. With AGB OnBoard, the preferred board management platform for higher education boards and committees, committee leaders will find their communication and action items centralized into a single meeting hub.
Better yet, with AGB OnBoard, the board will then get a more complete picture of the workload and the decision-making processes of its committees. Ensuring that the board has the tools it needs for oversight and accountability—that each committee is clearly taking the objectives, mission, and goals of the institution into account.
Prediction 2: An Eye Toward Board Diversity
Once upon a time, proving yourself in the world of finance and knowing Excel inside and out were key to board appointments. Today, we're seeing an increasing focus on recruiting a wider variety of experiences such as private sector leadership, diversity, and communication strategy. Universities need to bring more voices to the table to ensure equitable and fair decisions are made, from finance to admissions. To do that, they are considering a variety of backgrounds to build institutions that reflect the values of every stakeholder.
If your board is still staffed with number crunchers, 2020 will prove to be a wakeup call—a call to action to look more closely at the skills and people who make decisions and bring those people to the decision-making table.
Prediction 3: Social Responsibility Comes to the Forefront
It has become clear that higher education institutions need to govern with a wider view of stakeholders. Each action can have a ripple effect that starts with an institution's community and continues to affect communities around the globe. As sustainability and emissions have come to the forefront of students' concerns, higher education institutions will need to become responsive to these calls. Colleges and schools must look for creative ways to reduce carbon emissions, eliminate paper waste, and transition into a cleaner tomorrow.
Leadership starts at the top, so it's critical that today's boards and committees take action to eliminate their paper waste. AGB OnBoard is a sensible, actionable solution to demonstrating your institution's leaders are taking the challenges of climate seriously.
Paroon Chadha is a cofounder and the chief executive officer of AGB OnBoard and its parent company, Passageways.
Share on LinkedIn