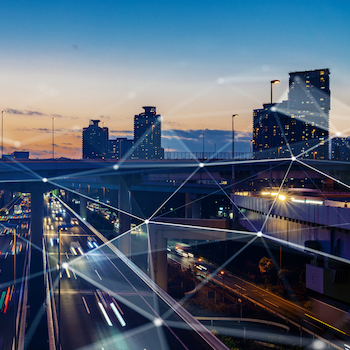 As the 2019 AGB publication "Best Practice Guidelines for the Continuing Engagement of Former Board Members" suggests, finding creative, meaningful, and substantive ways of retaining invaluable relationships with board members whose terms have concluded present challenges and opportunities.
"Moreover, when a member leaves, the board may be apprehensive about the resulting loss of professional expertise, institutional memory, philanthropic support, or access to corporate and government relationships. For these and related reasons, it is sensible for governing boards to find ways to keep former members engaged with their institutions. One especially effective way is through a program specifically tailored for this purpose." (Staisloff, 2016)
The noted American poet and civil rights activist Maya Angelou, said, "I've learned that people will forget what you said, people will forget what you did, but people will never forget how you made them feel."
Helping termed board members to continually remember how the institution made them "feel" during their service involves three key components: transitioning, engaging, and celebrating.
Transitioning
Board governance committees are essential in developing and sustaining robust relationships with board members during and after their terms of service. With keen instincts on the value each board member offers and continually contributes to the board's and the institution's success, finding a means to assist "termed" board members to maintain a value-added role is as important as recruiting new members to join the board.
While policies and bylaws dictate the specific details of term limits, practices of helping dedicated members conclude their robust service through less active engagement are more art than science. Once a member's term limit is on the horizon, the governance committee should take time to host individual, face-to-face meetings with them.
Start by listening. Take care to deeply listen to their reflections on significant challenges and changes to your institution. Review their insights and "lessons learned."  Use these listening sessions, conducted in private, comfortable settings, to offer departing board members the chance to share their views sincerely and candidly. These sessions also offer the opportunity for an informal expression of appreciation followed by a more public acknowledgement later where all board members and institutional leaders can attend.
Engaging
During the listening sessions (and upon approval by the full board), invite the termed members to become actively involved in a loyalty society designed exclusively and expressly for them. A "named" society connected with a notable and recognizable entity, individual, historic moment, or unique philosophic principle of the institution grants distinction and honor to the termed member.
Some of these meaningful ongoing engagements for termed members include serving on select committees/task forces where their specific expertise is needed, sharing and advocating unique historical and institutional perspectives with incoming leaders and students or legislators, representing the college or university during other institutions' presidential investitures, serving as "bridges" to enhance town-gown relationships, appearing as guest lecturers or joining in student/faculty dialogues on "hot" topics, encouraging deans and other academic leaders to invite termed members to serve in advisory roles, or gathering those with the elite class of "legacy" society status to participate in campus exclusive, preview experiences.  Through these efforts, institutions tangibly and authentically demonstrate the deep value and importance of these ongoing relationships.
Celebrating
Be intentional about celebrating termed trustees' wisdom, work, and wealth. Once the "legacy" society has been identified, hold an official chartering ceremony led by a high-ranking official and all board members and key constituents in attendance. During other campus events, designate "loyalty" society members with special seating or program designation. Present honorees with medallions, pins, or other emblems to denote their distinction. Honor their service annually during induction ceremonies and board meetings. Recognize their contributions in publications, public displays, or in other recognition platforms.
The indelible imprint left on those who served the institution will be long remembered, endeared, and supported by their family members and others who admired their service.
Lynnette M. Heard is a senior consultant for AGB.
Related Resources:
"What Is the Role of a Trustee Emeritus?"
Trusteeship, July/August 2015
Opinions expressed in AGB blogs are those of the authors and not necessarily those of the institutions that employ them or of AGB.
Share on Twitter