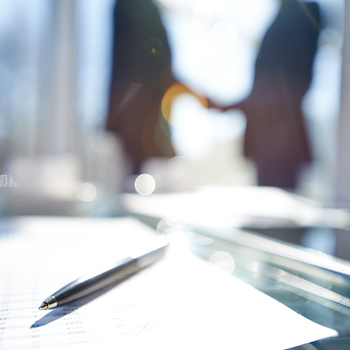 Sometimes, members of the public claim that colleges and universities are stuck in the past, reusing teaching methods that prove ineffective in comparison to new tools and strategies reinforced by research. In reality, innovation is vital to the advancement of higher education. As the enterprise faces changing student demographics, shifting economic needs, and heightened public expectations, higher education leaders must develop new, transformational efforts to meet students' and society's needs. Institutions are working to address these demands by increasing education quality, student success, and degree completion.
 Higher education plays a central role in developing an educated workforce.
Colleges and universities that produce well-rounded scholars contribute meaningfully to state and national economic growth. Individuals who achieve higher education tend to enter the workforce with competencies that employers greatly value, such as critical thinking, reasoning, and communication. Furthermore, employees with at least some postsecondary education have comprised over 99 percent of the American workforce since the Great Recession of 2008. Experts, however, suggest that national progress on degree completion has been too slow, necessitating elevated efforts to ensure students' degree attainment. The Lumina Foundation projects that by 2025, U.S. employees with higher education experience will hold 16 million fewer employment positions than what is needed. To remedy this concern, institutions are enhancing their academic and career services to improve student retention and graduation rates.
Institutions are using data to guide their student development strategies.
Institutions are also adopting data-driven goals and strategies to better serve students. Some institutions are using data analytics to adapt their curricula to address students' interests and the needs of the workforce. For example, some institutions are finding that students are seeking more career-oriented programs and then respond by strengthening their business, health professions, engineering, and computer and information sciences programs. Institutions are also helping students prepare for high-skilled careers by integrating work-based learning opportunities with classroom learning. Since employers appreciate graduates with both hard and soft skills, institutions are offering career-relevant courses that teach students widely-applicable competencies. Additionally, data analysis allows colleges and universities to provide more responsive advising, intervene early on behavioral or mental health issues, and offer additional course sections to ensure students' timely degree completion.
As colleges and universities prioritize student prosperity, citizenship, and community building, understanding and responding to student and societal needs are essential in keeping the promise of higher education. Further, college and university board members can advocate improvements in these areas to ensure student success and institutional advancement.
The AGB Guardians Initiative encourages board members to become advocates for the value of higher education. Want to find out more about how colleges and universities are using innovation to enhance the educational experience? Check it out here.
Share on LinkedIn