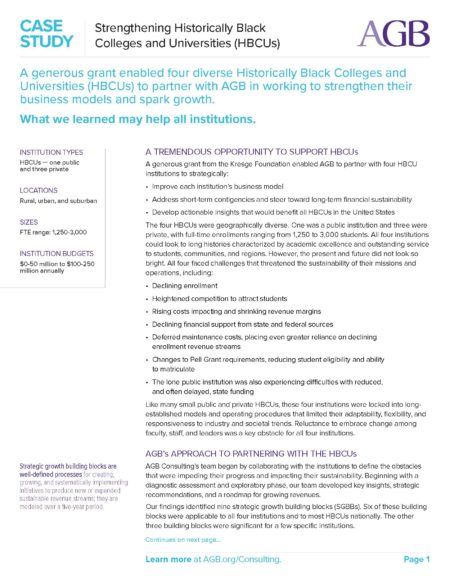 A Tremendous Opportunity to Support HBCUs
A generous grant enabled four diverse Historically Black Colleges and Universities (HBCUs) to partner with AGB in working to strengthen their business models and spark growth.
What we learned may help all institutions.
Download this case study to learn more about how four HBCUs worked with AGB to identify clear pathways to revenue growth.