Collaborative Leadership for Higher Education Business Model Vitality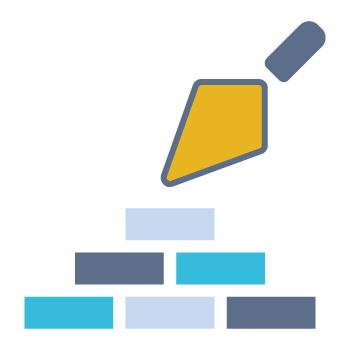 Foundational Information
Top Strategic Issues for Boards 2022–2023
AGB's Top Strategic Issues for Boards 2022–2023 report concludes: "Looking ahead, colleges and universities face a welter of additional serious, foreseeable risks (post-COVID-19) that leadership must and should be ready for. Governing boards and chief executives must also develop strategic risk mitigation and crisis response plans to proactively prepare for, respond to, and recover from many threats."1 To be effective strategic thought partners for their institution's leaders and be able to do this work, governing board members need a working knowledge of the current business model for their institution as well as have confidence in the institutional levers presidents and CFOs (among others) can use to initiate the adjustments or even the transformational change that may be required. In addition to a comprehensive understanding of the institution's value proposition and the various revenue streams, expense categories, data trends, and their associated financial forecasts, they need to know their institution has:
A stable governance structure with sufficient agility to respond to external and internal forces of change in a timely manner;
An inclusive leadership model that engages each set of institutional stakeholders in an effective planning process to ensure alignment around mission and clarity of outcome—that is, strategic goals and objectives;
Data transparency supported by credible and trusted data analytic capabilities;
A continuous assessment of the competitive landscape and a proactive understanding of the risks and opportunities facing an institution's mission and the long-term sustainability of its business model;
Effective communication and credible fact-based messaging to motivate a community to action and overcome resistance to change; and
An unwavering focus on successful student outcomes and the institution's core mission, regardless of the underlying motivation for change.
1 Association of Governing Boards, Top Strategic Issues for Boards 2022–2023 (Washington, D.C.: Association of Governing Boards, 2022), 3.
"Higher education is experiencing extreme pressure from multiple fronts, and the role of leadership has never been more critical. Declining enrollments combined with increasing tuition discounting have caused a decrease in net tuition revenue from traditional undergraduate students. In addition, increasing public skepticism of the value of higher education, staffing challenges, and growing deferred maintenance backlogs compound the financial challenges that colleges and their boards face. The multiplicity of these elements places a premium on institutional leadership and a commitment by board members to have more than just a working knowledge of an institution's business model. The implications of accreditation, evolving regulatory requirements and oversight, and tenure make strategic planning and data-informed decision-making a priority for leadership. What has been an ever-increasing demand for student services will likely continue into the future. Many of these increasing noninstructional expenses are essential for student success but challenge the historical business model for higher education."
Amy McCormack
President, Calumet College of St. Joseph