Collaborative Leadership for Higher Education Business Model Vitality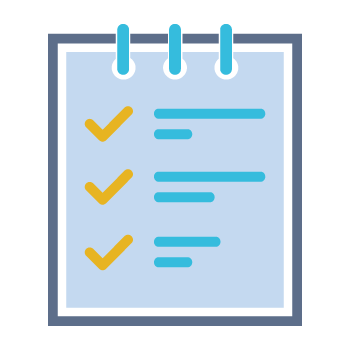 Key Takeaways
Pre-COVID-19 and post-COVID-19 market forces have presented significant headwinds for many small colleges and universities. The scale and scope of these internal and external forces represent real institutional risk. For colleges and universities, especially smaller, less selective, regional institutions without a capacity to "adapt to the changing environment by adopting a business and educational model that reflects these emerging realities," there is a high degree of concern that these institutions will fail.1
While for most institutions it is not possible to completely immunize their business models from these uncomfortable market forces or unexpected economic shocks, there are policies and processes that boards and senior leadership can put in place to mitigate them. As outlined in this report, these measures include a series of conversations that lead to:
An empowered leadership structure with clearly defined roles and responsibilities.
Well-articulated organizational goals and objectives that secure stakeholder buy-in.
Robust institutional research capabilities with internal feedback loops that measure progress to goal and provide management and the governing board with sound data analytics to make informed business decisions.
A disciplined process for stress testing the underlying business model assumptions and understanding the options available and resources required when the institution experiences a deviation from plan.
A risk assessment process that provides the governing board and institutional leadership with the information to evaluate program options and make intelligent risk decisions based on sound market data that can support the innovation required to move the institution forward.
Given the complexity of the higher education business model, these characteristics are required in normal times but to an even greater degree in times of disruption. The reason for this stems from the multidimensional complexity of organizational transformation as board and senior leadership not only need to have a situational awareness of the business risk confronting the institution, but also the portfolio of talent, tools, and strategic partners available to mitigate those risks. Moreover, they must possess an awareness of the institution's capacity to accept change, but also the resiliency and perseverance of the governing model to lead it.
Governing board and administrative leaders must recognize that organizational transformation cannot happen in just one business unit but must take place across an entire organization if it is to be truly transformative. Leadership must also develop a comprehension that unique strategies for each distinct business unit are necessary—along with the managerial capacity to effectively integrate them to achieve the intended outcomes. And these leaders, in collaboration, must have the capacity to communicate a real sense of shared urgency but with an understanding of the time required to achieve substantive change—while being able to leverage a transformational process to build stakeholder support for the action required.
While this report has primarily focused on the quantifiable risks that represent a serious threat to an institution's long-term sustainability, the reality is that a failure of leadership is probably an even greater risk. Examples of this can include, but are not limited to, indecisive leadership, dysfunctional interpersonal relationships, ineffectual communications, an absence of trust among key stakeholders, or a pervasive lack of organizational confidence in leadership. And while it may be functionally easier to address the quantifiable threats that can be easily captured by an institutional dashboard, the less quantifiable threat of failed leadership, if left unattended, can seriously impede any efforts to overcome the economic and/or organizational challenges an institution may be facing.
It is incumbent on governing boards in these times to know that they have a president who will understand the outcome of each important decision, can anticipate the ability of the institution to perform at all levels, can skillfully recruit and direct a senior management team with the necessary skills and expertise to overcome the obstacles or challenges facing the institution, and can collaboratively develop the business strategies and implementation methodologies to effectively respond to whatever the obstacle and/or challenge may be. This must be a president who instills confidence and trust not only with the governing board, but also with the institutional stakeholders. Assessing the quality of institutional leadership, even in times of crisis, is an inextricable part of a board's fiduciary responsibility.2 In the absence of promoting this caliber of leadership, many at-risk institutions and their boards face perilous times in the current economic environment.
1 Marcy, The Small College Imperative, 4.
2 Townsley, Small College Guide to Financial Health, 167.