 Meet this moment.
No one holds greater responsibility for ensuring colleges and universities meet the moment than those who hold them in trust. In 2024, we will convene in the birthplace of American higher education to discover strategic opportunity, unlock board effectiveness, and position institutions for pivotal impact.
Higher education is on the verge of the most volatile period in over half a century. In the months following this event, colleges and universities in many parts of the world, including the United States and Canada, will recruit the first "birth dearth" class of undergraduates, heralding a decades-long period of decline in traditional-age students and widespread reimagination of purpose, mission, and vision.
Bright spots are now coming into perspective as well. There is renewed commitment to improving outcomes for all students and new tools to raise retention and completion rates for an increasingly diverse student body. Artificial intelligence and other game-changing technologies are now utilitarian, if not yet ubiquitous. Likewise, the greatest intergenerational transfer of wealth in history is underway, and higher education stands to benefit. And, while many institutions are seeing valued employees depart in retirement, many are also turning fresh attention to organization building.
Join your fellow board members, chief executives, and a distinguished group of industry thought leaders at the 2024 National Conference on Trusteeship. The conference format is designed to intentionally connect you to the people, resources, and ideas you need to meet significant governance and leadership challenges, including focused opportunities to: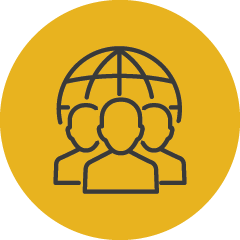 Develop Fresh Perspectives
AGB brings diverse voices into the conference programming, giving you the opportunity to inspire new ideas with other trustees, committee chairs, board chairs, presidents, and prominent higher education thought leaders who are driving transformation in higher education.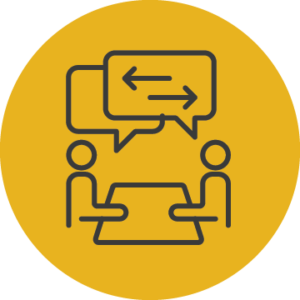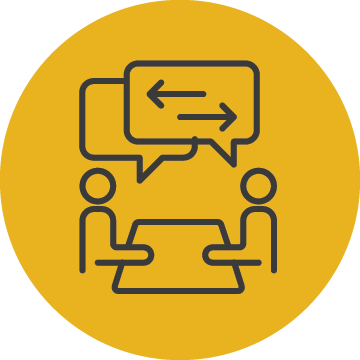 Network with Peers
Share conversation, ideas, and leading practices with other attendees during peer group discussions, meals, and social events. The conference builds in time for intentional peer workshops and networking to spark creativity.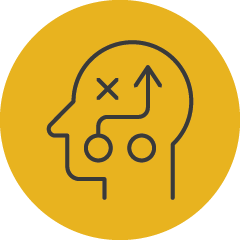 Prepare for the Unique Role of a
Higher Education Trustee
Higher education boards are very different from other boards. Many new trustees attend the conference to gain insights into their responsibilities, while seasoned trustees return year after year to explore the questions and issues that might not make it onto regular board agendas but are critical to strategic governance.
Tackle critical governance issues.
The 2024 program will address challenges and opportunities facing governing boards and executives, including:
Governance for student success
Presidential search and transition
Forward-looking strategies for campus mental health
Trends in philanthropy and board roles in fundraising
New paradigms for trustee recruitment, orientation, and education
Strategies for leveraging board and presidential assessment
Register as a group and save.
Early Bird Rate
Individual Member*
EXPIRED

Early Bird Rate
Group**
EXPIRED

Regular Rate
Individual Member*
*Member exclusive pricing.
**Three or more, members only. All members in the group must be registered at the same time. 
Early bird deadline: December 1, 2023
Deadline for cancellation: February 15, 2024
Deadline to receive discounted hotel rate: March 1, 2024 (provided space is available)
This program is available only to registrants who are serving a higher ed institution or foundation. Please contact registrar@AGB.org with any questions.
All cancellations and requests for refunds must be submitted in writing to cancellations@AGB.org and will be processed after the meeting. Requests for refunds must be received by close of business on February 15, 2024, to receive a full refund minus a $25 cancellation fee. No refunds will be issued for registrants who cancel after February 15, 2024. If you are unable to attend, a substitute is welcome in your place at no additional charge. AGB is not responsible for cancellations due to airline disruption, inclement weather, COVID-19, or schedule changes.
Group Discounts: If a cancellation causes the group to fall below the required three registrations, the refund will be issued minus the discount benefit received by the original group.
AGB has secured a room block for National Conference on Trusteeship attendees at the Boston Park Plaza Hotel at the group rate of $229 per night (or a Wicked Small Room at $189/night), exclusive of 16.45% taxes. Once you have registered for the conference, you will receive a hotel reservation link in your meeting registration confirmation. To receive the group rate, reservations must be made online through the reservation link received. Reservations should be made in the name of the person registered for the 2024 National Conference on Trusteeship. Multiple reservations under the same name will not be accepted. The deadline for reserving a room at the group rate is March 1, 2024.
With thanks to our 2024 sponsors.
View our 2024 sponsors and see how you can support the National Conference on Trusteeship.
Contact.
Registration
AGB is committed to excellence in member service. Should you have questions about registering for the National Conference on Trusteeship, contact the AGB registrar.
Become a Member and Save
If you currently are not an AGB member but want to take advantage of member pricing, contact Matt Stevens, director of membership outreach.
Sponsorship
To learn about sponsorship opportunities, contact Steve Abbott, senior director of partnerships.