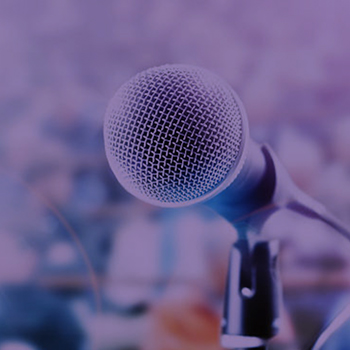 Our public universities and colleges are dealing with unprecedented social and financial circumstances, bringing great pressure to bear on their affiliated foundations for support. In turn, this affects those foundation boards who act as stewards of perpetual and other funds. Hear from peer foundation leaders as well as governance and investment experts as they discuss the challenges facing the foundation in supporting the institution's needs while also protecting the assets under their care. Topics will include:
Asset allocation: adjust or hold fast
Liquidity levels
Spending Rates for the remainder of the year and beyond
Implications of endowments going underwater
Policies managing use of reserve funds
Meeting the university's needs
Addressing donor concerns re endowed funds
Maintaining foundation operations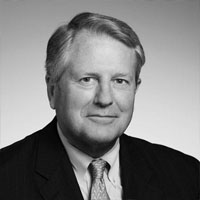 John S. Griswold
AGB Senior Consultant
Founder & Executive Director, Commonfund Institute (retired)
Following a successful career in alternative investments, John Griswold joined Commonfund as head of Client Services, Market Research and Publications in 199. In 1999 he founded the Commonfund Institute, which he led as Executive Director until he retired from Commonfund at the end of 2016. In his role as head of the Institute he initiated and supervised the Commonfund Benchmarks Studies® of the performance of educational endowments, foundations, operating charities, and healthcare institutions.
From 2009 to 2016 he headed the team which compiled and published the NACUBO-Commonfund Study of Endowments, the largest annual survey of its kind in the field. In addition, he supervised and spoke at Commonfund's annual Endowment Institute, Commonfund Forum, monthly Trustee Roundtables, and at nonprofit and investment industry conferences in the U.S., Europe, Asia and Canada.
In 2016 John joined the Association of Governing Boards of Universities and Colleges (AGB) as a Senior Consultant focusing on financial and investment governance challenges facing higher education boards and investment committees. He is a Member-at-Large of the CFA Institute's US Advocacy Advisory Committee and teaches at the annual Council of Institutional Investors/CFA Institute public pension trustee workshop.
John has authored many articles and book chapters on endowment management, governance, and the management of investment committees. He has been a member of several non-profit boards, including the board of trustees of BoardSource (former Chair), The Boys and Girls Clubs of America, and is currently the Chairman of the board of the Greenwich Roundtable in Greenwich, CT.
John is a graduate of Yale University and attended Columbia University Business School.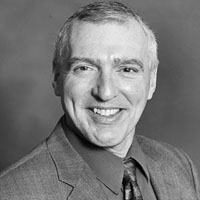 Tom Heck

Chief Investment Officer, Ball State University Foundation
Tom Heck, CFA is Chief Investment Officer and Treasurer of the Ball State University Foundation, after serving as Vice President for Operations for 20 years.  In 2011 Mr. Heck led the foundation through the process of transitioning the investment program from a traditional consulting model to the OCIO model, including the selection of a provider.  In 2007 the Foundation was named Small Endowment of the Year by Foundation and Endowment Money Management.
Mr. Heck serves on the board of directors of the United Methodist Foundation of Indiana, is chair of the investment committee of the Community Foundation of Muncie and Delaware County, and has served on boards of several other church and not-for-profit organizations.
Mr. Heck received a B.S. in Education from Purdue University in 1976, an M.S. in Accounting from Ball State University in 1983, and the CFA Charter in 2007.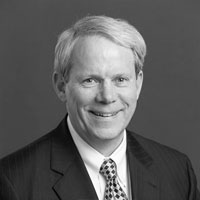 Thomas Hyatt

Specialist and Senior Fellow, AGB Consulting
Mr. Thomas Hyatt focuses on corporate, nonprofit regulatory, and tax-exempt organization issues for nonprofit private and public universities, colleges, and institutionally related foundations. He frequently works with boards of directors and senior management teams on governance, corporate structure, and strategic planning issues. He presents to boards of directors on current issues, conducts in-service training, and facilitates board discussions and retreats. Among his most recent presentations are regulatory compliance, fiduciary duty, conflicts of interest, bylaws development and revision, senior management compensation and benefits, CEO transition, succession planning, fundraising, lobbying and political campaign activity, board development, membership matters, policy development, and mergers and joint ventures. Mr. Hyatt also regularly lectures on business and tax planning issues for nonprofit health care providers and higher education institutions and associations. He has written books and numerous articles about tax-exempt organizations and nonprofit governance topics. Mr. Hyatt is particularly experienced in facilitating the process between governing boards and presidents for preparing and revising employment agreements and for undertaking an appropriate compensation analysis.
Mr. Hyatt earned his BA from Boston College and his JD from the University of Pittsburgh.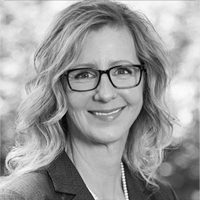 Cherí O'Neill
President and CEO, Colorado State University Foundation
During her three-decade career, Cherí O'Neill has seen higher education from many perspectives, initially working for 17 years at Indiana University in admissions, alumni relations, international recruiting, and advancement. For the past twelve years, she's worked from the c-suite, first as CEO of the 200,000-member Alpha Chi Omega women's fraternity, its foundation and its housing corporation; then as CEO of the Ball State University Foundation (her alma mater); and now, as CEO of the $500 million Colorado State University Foundation. As an advancement leader in many of these roles, Cherí raised millions of dollars for the institutions she served. During her career, Cheri has worked for many kinds of universities: A state flagship, a mid-sized regional, a tier-1 land grant, a statewide system, and a multi-campus operation. In her foundation roles, she's led a bank model (investment stewardship, fund administration, accounting); worked in a decentralized/centralized advancement/foundation model; and led the creation of a unified model (advancement, alumni, and foundation). She's also led foundations through multiple university president transitions, and has extensive experience onboarding university presidents and building bridges between university and foundation leaders. As a board builder and leader, she has decades of experience working with foundation boards and university governing boards; helped highly sophisticated boards continue to grow and evolve; worked with boards that have plateaued, helping them re-ignite, accelerate and change; and developed strategic plans, board assessments, retreats, committee structures, nominating practices, and advanced board diversity.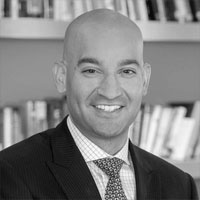 Nathan Shetty

Head of Multi-Asset Portfolio Management, TIAA Nuveen
Nathan oversees Nuveen's Multi-asset portfolio management team. In addition to managing multi-asset mandates and model portfolios, the team collaborates with the broader investment platform in developing capital markets views, asset allocation advice, and thought leadership for Nuveen's clients.
Nathan joined the firm from UBS, where he was global co-head of portfolio management for investment solutions, and responsible for the global oversight and performance ownership of $110 billion in multi asset portfolios. Mandates included absolute return, growth and risk managed solutions. His extensive responsibilities included direct portfolio management, multi asset investment committee chair, senior management, and client engagement. Prior to that, Nathan worked at Mesirow Financial in Chicago and Pareto Partners in New York. He entered the investment industry in 2001.
Nathan graduated with an M.B.A. from the University of Chicago and a Master of Science in Statistics from Texas A&M. He holds the CFA designation and FRM certification from the Global Association of Risk Professionals.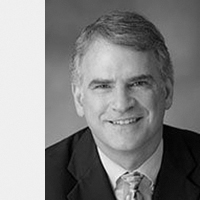 John Stirek
Chair – OSU Foundation Board of Trustees
Mr. Stirek is president of western operations for Trammell Crow Company, one of the nation's leading developers and investors in real estate. He is a member of the company's executive committee and operating committee and an associate broker for Oregon and Washington. He has been with the company since 1986. Mr. Stirek is also a partner and co-founder of Rogue Venture Partners, a venture capital firm specializing in investments in startups and early stage companies in Oregon.
Mr. Stirek serves as chair of the OSU Foundation Board of Trustees and is a member of the Compensation/Talent Management, Campaign Steering, and Executive Committees. Prior to serving as board chair, Mr. Stirek was chair of the Investment Committee. He also serves on the College of Business Dean's Circle of Excellence and Development Committee, and the Athletics Leadership Advisory Committee. Mr. Stirek received the College of Business Distinguished Business Professional award in 2009.
He earned his B.S. in business administration from Oregon State University in 1982 and earned his M.B.A. from Harvard Business School in 1986.
Share on LinkedIn