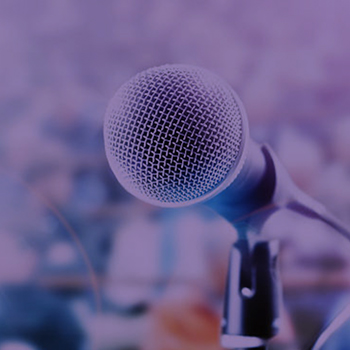 During these increasingly difficult times, more is being asked of Foundations in support of their institutions. Addressing donor concerns about endowment funds, adjusting budgets for drastic funding shortages, considering adjustments to investment portfolio, and maintaining a strong connection with the institution are only a few of the myriad challenges and questions facing Foundation CEOs.
The panelists, CEOS of Foundations of differing sizes and structures, will share their approaches to the most common and pressing issues facing Foundations. Ample time for questions will be allowed.
Topics will include:
Endowment Management
Next Fiscal Year Planning
Institution-Foundation Alignment
Changes in fundraising strategy and donor stewardship
Board Engagement and Communications
Foundation Operations and Human Resources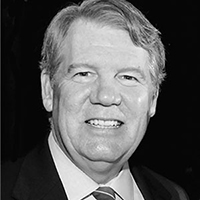 George P. Watt, Jr.

Senior Fellow, AGB
George Watt joined AGB as a senior fellow in July 2017, with a focus on AGB's support of institutionally-related foundations. In this role, he assists and advises on programs and research supporting the work of public university foundation boards and business operations, including AGB's annual Foundation Leadership Forum, which brings together hundreds of board members and CEOs from across the country for a three-day program focused on governance practice, endowment management, and fundraising leadership. Prior to joining AGB, Mr. Watt served as executive vice president of institutional advancement at the College of Charleston (SC) and executive director of the College of Charleston Foundation. Mr. Watt came to the College of Charleston from the U.S. Naval Academy Alumni Association and the U.S. Naval Academy Foundation, where he served for nearly nine years as the joint president and chief executive officer. Mr. Watt previously held executive positions with First Union Corporation's Enterprise Solutions Group, as well as IBM Consulting Group's North American Financial Services practice. He is a 1973 graduate of the United States Naval Academy and holds the retired rank of Captain, U.S. Navy.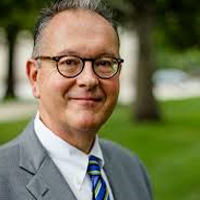 Jack Finlaw

President and Chief executive officer, University of Colorado Foundation
Jack Finlaw has been the President and Chief Executive Officer of the University of Colorado Foundation since 2014. Jack is responsible for the Foundation's overall performance through effective management of its staff and operations, maintenance of a strong working relationship with the University's senior leadership and stewardship of the Foundation's fiduciary obligations within the guidelines and policies set by the Board of Directors.
Before he joined the Foundation, Jack spent more than a decade in public service. He was chief legal counsel to the Governor of Colorado from 2011 to 2014 and he held several senior governmental positions with the City and County of Denver between 2003 and 2011. Prior to his public sector career, Jack was a corporate and securities lawyer in the cable television industry for almost twenty years.
Jack is a graduate of Georgetown University's School of Foreign Service and the University of Denver's College of Law.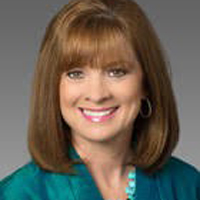 Elizabeth King

President and Chief Executive Officer, Wichita State Foundation
With more than 30 years of experience in higher education, Elizabeth has served as president & CEO of the Wichita State University Foundation since July 1, 2006. Prior to this appointment, Elizabeth held dual roles, serving both as WSU's vice president for university advancement and the executive director of the WSU Foundation. She is the youngest vice president ever named at the university and the second female vice president. Since her arrival, the WSU Foundation's assets have grown from $53.8 million to more than $240 million.
Elizabeth received her Bachelor of Arts from Wheaton College, and her Master of Education and Doctorate in Higher Education Administration from the University of North Texas.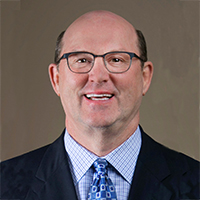 Tom Mitchell

Vice President for Advancement, University of Florida Foundation
Thomas J. Mitchell joined the University of Florida as Vice President for Advancement in June 2010. Upon the heels of the successful $1.8 billion conclusion of the Florida Tomorrow campaign in October 2012, he spearheaded a university-wide pre-campaign planning process to launch UF's fourth campaign, Go Greater. The campaign is an 8-year, $3+ billion effort focused on multidisciplinary initiatives and strengthening the endowment.
Mr. Mitchell and his wife, Peggy, came to UF from the University of California, Irvine where he served as Vice Chancellor of University Advancement and President of the Irvine Foundation and led a $1 billion campaign. Prior to his assignment at UC Irvine, he served as President of the Iowa State University Foundation from 1997-2002 and led an $800 million campaign.  Mr. Mitchell served as Vice President of Development and University Relations at Northern Illinois University from 1990-1997.  His fundraising career began at the University of Nebraska in 1988.
Mr. Mitchell is active in national organizations and is a frequently sought-after speaker.  He has received the CASE IRF Commonfund Award, chaired the CASE IRF International Conference, the CASE IRF National Committee and the  CASE 50 National Talent Management Task Force, and served on the CASE 50 Steering Committee and the CASE Board of Directors. Mr. Mitchell has authored more than 300 papers on institutional advancement and managing institutionally related foundations.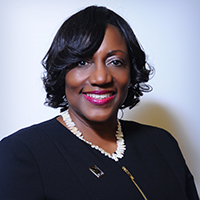 Vita Threatt Pickrum

Ed. D, CFRE, Vice President of the Division of Institutional Advancement and President, Delaware State University Foundation
Dr. Vita Pickrum serves a dual role at Delaware State University as the Vice President of the Division of Institutional Advancement and the President of the Delaware State University Foundation. Dr. Pickrum joined the University in 2008, and since that time has held several leadership positions. She is responsible for overseeing all private fundraising for the University, alumni relations, development, donor relations, and events and ceremonies. Under her leadership, both private fundraising and alumni participation have substantially increased. Dr. Pickrum has established strategic public and private partnerships that have yielded significant financial support for the University. Dr. Pickrum serves on the President's Administrative Council and is the staff lead for the Delaware State University Board of Trustees' Innovation and Sustainability Committee. Also, Dr. Pickrum oversees the management of the University's Endowment Investment Managers. Dr. Pickrum is the founder of the HBCU Philanthropy Symposium, a convening of HBCUs, that has grown to include Community Colleges and Minority Serving Institutions.
In 2020, Dr. Pickrum was appointed to the Association of Governing Boards Council of Foundation Leaders. In 2018, Dr. Pickrum received an appointment to the Council for the Advancement and Support of Education (CASE) Board of Trustees. Of particular note, in 2018, Dr. Pickrum was recognized with the 2018 Professional of the Year Award from CASE, District II, out of 700 professionals.
In 2017, the Delaware Alliance of Nonprofit Agencies (DANA) and the Delaware Community Foundation (DCF) elected Dr. Pickrum to each of their Board of Directors. Also, she received appointments to the CASE Commission on Philanthropy and the National Committee on Institutionally Related Foundations. Her professional career includes working for a United States Senator, owning small businesses, working in Higher Education, and consulting to non-profit organizations.
Dr. Pickrum received a doctorate in Educational Leadership from Delaware State University in May 2016 and has a Master of Science degree and a Bachelor of Science degree from Howard University and numerous certificates of achievement.  She serves as a Peer Reviewer for the Middles States Commission on Higher Education. Dr. Pickrum has been a Certified Fund-Raising Executive (CFRE) since 2014, as designated by CFRE International.