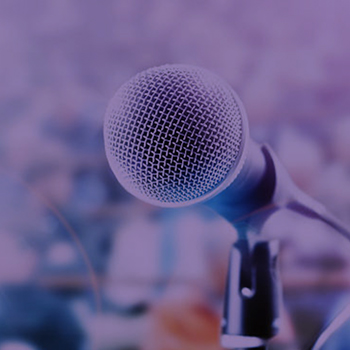 Get a sneak peak into an AGB publication before its release! Edited by former AGB president Rick Legon, each chapter has been written by Foundation leaders and addresses the core principles of leadership for foundations. This webinar, in panel discussion format, examines how Foundations can best navigate the current crisis utilizing best practices described in each chapter.
The New Realities for Public Higher Education Foundations, expected to release in August, is a follow-up to Margin of Excellence and focuses on the opportunities and risks foundations face in a dynamic and uncertain higher education environment.
Two central themes are explored: 1) understanding the environmental conditions in which public institutions are meeting their mission—and how foundations must be aligned to be essential partners, and 2) sharing specifics about how the work of foundations can safeguard the higher education value proposition through innovation, sound funding models and endowment practices, and risk management.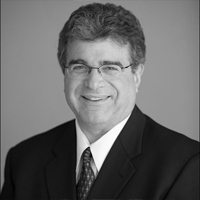 Rick Legon
Immediate Past President, AGB; Senior Consultant, AGB Consulting
Editor and Introduction: A Changed Environment
Mr. Richard Legon recently retired as the President of the Association of Governing Boards following fourteen years of leading the organization (2006-2019), and 36 years with the association. Prior to joining AGB, Rick served in local and national government, as well as in national association positions. He also served as the first development officer for a small college in Chicago.
During his leadership of AGB the association enhanced its leadership role in recognition of the heightened focus on board and institutional governance. Mr. Legon led the association in high profile initiatives, mostly focused on policy issues challenging higher education's unique form of governance, as well as urging a new level of board and presidential collaboration.
During his presidency, the association released the report of its National Commission on The Future of Higher Education Governance which calls upon boards to engage in "consequential governance", informed by the commission's seven specific recommendations. The report is a call to action for boards and institution leadership to strengthen higher education during a time of change. AGB is committed to advancing the recommendations of that report.
Mr. Legon also led the association's successful three-year effort to persuade the Securities and Exchange Commission to provide board members with an exclusion to its proposed changes in the definition of a "municipal advisor" as part of the Dodd-Frank legislation to address Wall Street reforms. AGB's leadership in this effort helped to save the structure of higher education board governance and retain its independence.
Under Mr. Legon's leadership, AGB took the lead on such issues as intercollegiate athletics, education quality and outcomes, board conflict of interest policies, external influences impacting higher education independence, risk assessment, state threats to institution independence, and others. In 2010, he led the launch of AGB Search, which quickly became a leader in new approaches to selecting and developing higher education leadership. In 2015, along with AGB's Board of Directors, he introduced the association's newest enterprise, AGB Institutional Strategies, an AGB auxiliary that broadened AGB's consulting to include business and operational challenges facing universities and colleges.
Mr. Legon has written extensively about board governance—in AGB's Trusteeship magazine and other AGB publications, and in other association magazines. He is also the author of AGB's Margin of Excellence, a work that addresses the governance of institutionally related foundations. He has led hundreds of board retreats and workshops, including many that were high-profile governance reviews; he is a regularly sought-after voice on higher education leadership issues.
Mr. Legon holds undergraduate and graduate degrees from George Washington University as well as an honorary doctorate from the University of Charleston (West Virginia). He currently serves on the Board of Trustees of Spelman College. He formerly served on the Board of Visitors of Virginia State University and on the Board of the University of Charleston.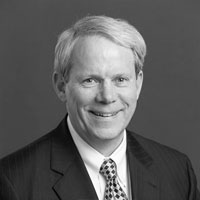 Thomas Hyatt
Specialist and Senior Fellow, AGB Consulting
Chapter: "Fiduciary Responsibilities of Foundation Board"
Mr. Thomas Hyatt focuses on corporate, nonprofit regulatory, and tax-exempt organization issues for nonprofit private and public universities, colleges, and institutionally related foundations. He frequently works with boards of directors and senior management teams on governance, corporate structure, and strategic planning issues. He presents to boards of directors on current issues, conducts in-service training, and facilitates board discussions and retreats. Among his most recent presentations are regulatory compliance, fiduciary duty, conflicts of interest, bylaws development and revision, senior management compensation and benefits, CEO transition, succession planning, fundraising, lobbying and political campaign activity, board development, membership matters, policy development, and mergers and joint ventures. Mr. Hyatt also regularly lectures on business and tax planning issues for nonprofit health care providers and higher education institutions and associations. He has written books and numerous articles about tax-exempt organizations and nonprofit governance topics. Mr. Hyatt is particularly experienced in facilitating the process between governing boards and presidents for preparing and revising employment agreements and for undertaking an appropriate compensation analysis.
Mr. Hyatt earned his BA from Boston College and his JD from the University of Pittsburgh.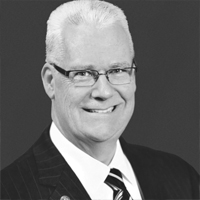 Leonard Raley
president and CEO of the University System of Maryland Foundation, Inc.
Chapter: Clarifying Expectations: Key Roles and Relationships

Mr. Leonard Raley is president and CEO of the University System of Maryland Foundation, Inc. (USMF), and vice chancellor for advancement for the University System of Maryland (USM), where he has served since 2005. He is responsible for the oversight and investment of more than $1.4 billion in assets under management on behalf of 11 institutions within the USM and six Maryland community college foundations. Working with a board of 52 members, Mr. Raley has helped guide the USMF to engage in the best governing practices for nonprofit institutionally related foundations. In 2015, Institutional Investor announced the USMF as its winner of the Good Governance Award. As vice chancellor for advancement, Mr. Raley coordinates and provides leadership in support of USM's fundraising efforts, including a recently completed $2.1 billion federated system-wide campaign. Prior to the USM, he served as executive director of the foundation and vice president for university advancement at the Ohio University.
Mr. Raley earned his BS degree from Towson University and his MBA from the University of Baltimore. Currently, he serves as treasurer of the Maryland Marketing Partnership (MMP) Board of Directors. He is past chair of the board of directors for the Baltimore Washington Corridor Chamber and St. Mary's Ryken High School in Leonardtown, MD. He is past chair of the Council for Advancement and Support of Education's National Committee on Institutionally Related Foundations.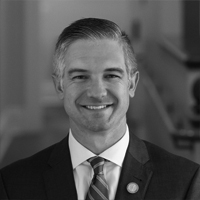 Shane Jacobson
President & CEO, University of Vermont Foundation
Chapter: Institution-Foundation Alignment

Shane was the University of Vermont Foundation's first employee, hired as the COO to help launch the Foundation in 2011. He led efforts to create the Foundation's operational and governance infrastructure and was later appointed vice president for development. As president and CEO of the Foundation, he was responsible for strategic leadership of the university's $500 million Move Mountains campaign and for the design, implementation and management of a comprehensive advancement organization. The campaign concluded on June 30, 2019 and surpassed its goal by $81 million. He serves as an ex-officio member of the Board of Directors and Executive Committee of the UVM Foundation, and as a member of the UVM President's Executive Team.
Prior to joining the UVM Foundation, Shane served as Senior Director of Development at the Iowa State University Foundation and as Vice President for Development and Alumni Relations at Grinnell College. He began his advancement career as the Assistant Director of Alumni Events at the ISU Alumni Association, where he managed the national alumni clubs/chapters program. He is a member of the Association of Governing Board's ("AGB") President's Council, the AGB Institutionally Related Foundations Advisory Committee, and on the UVM President's Commission for Inclusive Excellence. Shane has presented at conferences on topics ranging from fundraising, governance and campaign best practices to high impact in donor stewardship. He and his teams have been recognized with a number of industry awards. He serves as a consultant with non-profit boards and advancement leaders who strive to improve their fundraising and governance platform.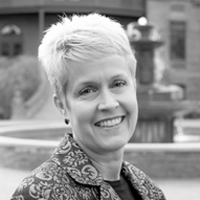 Gretchen Buhlig
Chief Executive Officer, ASU Foundation
Chapter: "The Innovative Foundation: New Frameworks to Thrive instead of Survive"
Gretchen E. Buhlig joined the ASU Foundation in January 2012 as vice president for leadership giving and now serves as chief executive officer. In her executive role at the foundation, Buhlig works closely with ASU Enterprise Partners CEO Rick Shangraw and ASU President Michael M. Crow to identify, cultivate and steward major university donors.
She matches donor interests with ASU priorities, structuring complex investments that advance ASU's vision of a New American University. Additionally, as CEO, she directs the development enterprise, which includes the development offices within ASU's colleges, institutes, athletics programs and performing arts venues as well as for principal giving, estate and gift planning, corporate and foundation relations and engagement programs.
Previously, Buhlig served A.T. Still University, the founding school of osteopathic medicine, for nearly six years as associate vice president of institutional advancement.
While at A.T. Still, Buhlig helped build and manage collegiate development and alumni relations programs for the university's Arizona campus and its three schools — Arizona School of Health Sciences, Arizona School of Dentistry & Oral Health and the School of Osteopathic Medicine in Arizona.
Her appointment in 2012 marked a return to ASU and the foundation. Buhlig served in leadership positions with the foundation from 1995 through 2005, as associate vice president of presidential programs, assistant vice president and founding director of Women and Philanthropy, and director of the ASU President's Club.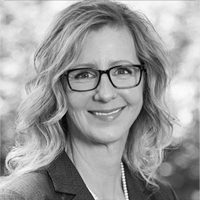 Cherí E. O'Neill
President/CEO of the Colorado State University Foundation
Chapter: "Funding the Foundation in the 21st Century: Investment or Cost/Revenue Options"

During her three-decade career, Cherí O'Neill has seen higher education from many perspectives, initially working for 17 years at Indiana University in admissions, alumni relations, international recruiting, and advancement. For the past twelve years, she's worked from the c-suite, first as CEO of the 200,000-member Alpha Chi Omega women's fraternity, its foundation and its housing corporation; then as CEO of the Ball State University Foundation (her alma mater); and now, as CEO of the $500 million Colorado State University Foundation. As an advancement leader in many of these roles, Cherí raised millions of dollars for the institutions she served. During her career, Cheri has worked for many kinds of universities: A state flagship, a mid-sized regional, a tier-1 land grant, a statewide system, and a multi-campus operation. In her foundation roles, she's led a bank model (investment stewardship, fund administration, accounting); worked in a decentralized/centralized advancement/foundation model; and led the creation of a unified model (advancement, alumni, and foundation). She's also led foundations through multiple university president transitions, and has extensive experience onboarding university presidents and building bridges between university and foundation leaders. As a board builder and leader, she has decades of experience working with foundation boards and university governing boards; helped highly sophisticated boards continue to grow and evolve; worked with boards that have plateaued, helping them re-ignite, accelerate and change; and developed strategic plans, board assessments, retreats, committee structures, nominating practices, and advanced board diversity.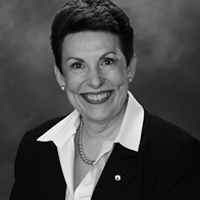 Jane DiFolco Parker
Auburn University's vice president for development and president of the Auburn University Foundation
Chapter: Assessing Risk within the Foundation
Jane DiFolco Parker has contributed to institutional success from various levels of service during her 45-year higher education career. For the last 25 years, Parker has led high-impact fundraising and operations in the university setting. Since March 2012, she has served as vice president for development at Auburn University, and as president of the Auburn University Foundation and the Auburn University Real Estate Foundation, Inc. During her tenure, Auburn celebrated several record-setting fundraising years; launched the university's largest campaign with a goal of $1 billion; and achieved this goal more than a year ahead of schedule, ultimately raising $1.2B.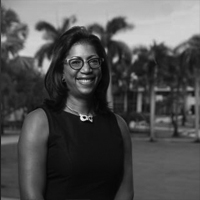 Danita Nias
Vice President for Institutional Advancement, Florida Atlantic University
Chief Executive Officer, Florida Atlantic University Foundation
Danita D. Nias has more than 20 years of experience in fundraising, strategic planning and institutional leadership in higher education.
Florida Atlantic University hired her in 2016 to catapult the university into a new era of excellence and spearhead its first comprehensive campaign in 20 years. Leading a 58-person team, Nias oversees all aspects of FAU's Institutional Advancement and Alumni Association activities. During her tenure, she set two consecutive fundraising records and reduced the cost-per-dollar raised by 62.5 percent.
Prior to FAU, Nias rose through the ranks at the University of Florida, the state's flagship institution. Over five years, she was promoted from positions in alumni relations to external affairs, and finally to Senior Associate Vice President for External Affairs, where she was responsible for a portfolio of major donors and prospects. She directed the national volunteer strategy to support UF's $3 billion campaign.
From 1995 to 2011, Nias held numerous senior-level positions at the University of Maryland, including Assistant Vice President for Development and Alumni Relations during the university's $1 billion campaign. She was Director of Athletics before pivoting her talents to fundraising. In addition to her higher education experience, Nias worked in private industry for 14 years at global giants Xerox Corporation and Learning International.
She has a bachelor's degree in business with a concentration in personnel and labor relations from the Robert H. Smith School of Business at Maryland, a master's degree in international relations from the Maxwell School of Citizenship and Public Affairs at Syracuse University, and she is currently in a Ph.D. program for business at FAU.
Share on LinkedIn