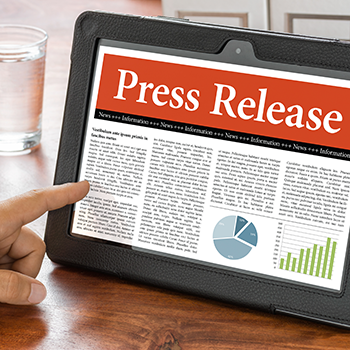 For Immediate Release
CONTACT:
Morgan Alexander
media@AGB.org
202-776-0853
WASHINGTON, DC (January 26, 2022)—The Association of Governing Boards of Universities and Colleges (AGB), the premier organization representing higher education governing boards, in partnership with TIAA, a Fortune 100 financial services organization dedicated to helping its clients pursue financial well-being, today announced that it has selected six boards to receive the 2022 John W. Nason Award for Board Leadership. Established in 1992, the Nason Award is presented to higher education governing boards that demonstrate exceptional leadership and initiative. In addition to confronting the significant effects of the COVID-19 pandemic, the recipients of this year's award addressed pressing issues related to justice, diversity, equity, and inclusion (JDE&I).
This year's honorees were chosen from a diverse array of nominations illustrating the essential work of boards from public and private institutions, statewide systems, and institutionally related foundations. Four of the award recipients were recognized particularly for the work of the board and institution regarding JDE&I. The other two recipients were recognized for the leadership of the board in an institutional turnaround amid financial upheaval. This year's Nason Award recipients are:
Adler University

Board of Trustees

(IL)

—

Keeping diversity, equity, and inclusion at the forefront, the Adler University Board of Trustees championed social justice in its mission, deliberately moving beyond "checking boxes" toward addressing culture and systems. The board established an Anti-Racism and Inclusion Committee following a year of community consultation, completed a multiyear anti-racism and inclusion curriculum for board members, and is developing committee-specific equity lenses that, alongside other critical campus measures, are advancing transformation in culture across the university.



Community College of Rhode Island (CCRI) Foundation

Board of Trustees

—Beginning with a structural transformation that combined CCRI's institutionally related foundation and alumni association to better address institutional needs, the revitalized CCRI Foundation Board of Trustees championed three core initiatives intended to support student success: the Comeback Scholarship provides financial support to encourage previously enrolled students to return to CCRI, the

Last Mile Scholarship supports the conversion from part-time to full-time attendance, and the Student Emergency Relief Fund provides critical basic needs and technology to support college persistence. These initiatives have contributed to increased

enrollment and an improved two-year graduation rate for low-income students and students of color. Simultaneously, the board diversified its membership and adopted an equity agenda that undergirds the foundation's strategic direction, and its members have led conversations about equity and healing within the community.



Pennsylvania's State System of Higher Education (PASSHE)

Board of Governors

—As many public universities nationwide grapple with fluctuating enrollments and evolving student needs, the PASSHE Board of Governors is overseeing an audacious effort to redesign the system's structure. The board embarked on a bold and innovative strategy with the chancellor and university stakeholders to lead the integration of six of its institutions as part of an overall system redesign that centers on advancing student success, promoting university vitality, and strengthening governance and accountability while leveraging institutional strengths. 



Southern California University of Health Sciences (SCU)

Board of Regents

—The SCU Board of Regents worked in conjunction with senior administrators to reimagine core board and institutional priorities, including revisiting the university's mission, vision, and values, and developed the capacity to oversee a revitalized academic program review and degree expansion, a more robust and sustainable budget process, and a growing graduation pipeline that partners with community colleges and other universities in the area. These changes directly contributed to a thriving institution that increased enrollment, financial health, and student and faculty satisfaction.



University of Memphis (UofM)

Board of Trustees

(TN)

—Since its inception in 2017, the UofM Board of Trustees has placed ensuring student success—for all students—at the forefront of its responsibilities. Classified as an R1 institution by the Carnegie Classification of Institutions of Higher Education for the first time in history, UofM's top-tier research status solidified it as one of two flagship public institutions in Tennessee. Through policies and programs designed to limit student debt, along with innovative campus partnerships that provide financial support and real-world job experience to students, the board has played a key role in increasing graduation rates, fostering a sense of belonging and support on campus, and kindling economic opportunity for students and the surrounding Memphis region.



Virginia Commonwealth University (VCU)

Board of Visitors

—As leaders of one of the largest and most ethnically and racially diverse universities in Virginia, the VCU Board of Visitors understood that for prominent institutional symbols, representation matters. With diversity, equity, and inclusion woven into its core, the board took steps to create a transparent, overarching policy, "University Recognition Through Naming," that determines how the university names physical and nonphysical entities at the university, and the VCU Committee on Commemorations and Memorials, which helped inform the board about the history and context of the various Confederate symbols on the VCU campus. In the end, the board unanimously approved the removal of such symbols from its campus to better reflect the diverse excellence of the university.
"Strategic governing boards are critical to higher education's success—not only to the financial vitality of the institutions and foundations that higher education boards oversee but also for the millions of students who enroll and graduate every year. It is also evident that boards have an important role to play in elevating justice, diversity, equity, and inclusion throughout campus and in the boardroom. We hope that recognizing boards who serve as dedicated, strategic thought partners with chief executives and leadership teams will give others the courage to lead in a similar fashion," said Henry Stoever, AGB president and CEO. "I am excited to share and celebrate the great work and success that these honorees have achieved when we hold our upcoming events."
Recipients of the 2022 awards will be honored at AGB's Foundation Leadership Forum (Jan. 30– Feb. 1) and National Conference on Trusteeship (April 12–14). This year's selection committee included:
Ellen Chaffee, senior consultant and senior fellow, AGB Consulting
Elizabeth Davis, president, Furman University; chair, AGB Council of Presidents
Eleanor Horne, trustee and former chair, The College of New Jersey Board of Trustees; member, AGB Board of Directors
William Kirwan, chancellor emeritus of the University System of Maryland; senior consultant and senior fellow, AGB Consulting; former president of The Ohio State University and the University of Maryland, College Park
Rae Mang, chair, the University of Cincinnati Foundation Board of Trustees; member, AGB Justice, Equity, and Inclusion Advisory Group
Ada Porter, secretary and director, The Debs Center–American University of Beirut New York Office; member, AGB Council of Board Professionals
Merrill Schwartz, senior vice president, content and program strategy, AGB
Laurene Sperling, chair, Duke University Board of Trustees; president, Sperling Family Charitable Foundation; member, AGB Board of Directors
Blaine Tamaki chair, University of Washington Board of Regents; trial attorney, law offices in Yakima, Kennewick, and Bellevue, Washington; member, AGB Council of Board Chairs and Justice, Equity, and Inclusion Advisory Group
The Nason award is named for higher education leader John W. Nason, who served as the chair of the National Japanese American Student Relocation Council and helped more than 4,000 interned students continue their college studies across the nation during World War II. AGB would like to thank TIAA for its support of the Nason Award. Learn more about AGB's Nason Award at AGB.org/Award.
About AGB
The Association of Governing Boards of Universities and Colleges (AGB) is the premier membership organization that strengthens higher education governing boards and the strategic roles they serve within their organizations. Through our vast library of resources, educational events, and consulting services, and with 100 years of experience, we empower 40,000 AGB members from more than 2,000 institutions and foundations to navigate complex issues, implement leading practices, streamline operations, and govern with confidence. AGB is the trusted resource for board members, chief executives, and key administrators on higher education governance and leadership.
About TIAA
TIAA is a Fortune 100 financial services organization dedicated to helping its clients pursue financial well-being.
We were founded more than a century ago as the vision of one of history's great philanthropists, Andrew Carnegie, to make a difference in the lives of teachers. Since then, we have helped millions at academic, medical, research, and cultural organizations—the people whose work makes the world a better place—retire with financial security.
Today, we are a global asset manager with $1.3 trillion in assets under management. Our investment model and long-term approach aim to benefit the five million people and more than 15,000 institutions we serve.
As we pursue powerful performance that can help drive better outcomes for our clients, we are committed to growing, innovating, continually improving, and building on our proud history of diversity and inclusion. For more information, please visit TIAA.org
1 As of September 30, 2021, assets under management across Nuveen Investments affiliates and TIAA investment management teams are $1.3 trillion.
2 As of December 31, 2020. Institutional clients include both unique institutional clients with retirement plans and those with Keogh plans.
###
Share on LinkedIn