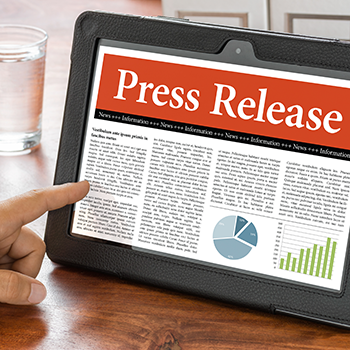 For Immediate Release
CONTACT:
Morgan Alexander
media@AGB.org
202-776-0853
WASHINGTON, DC (March 30, 2023)—The Association of Governing Boards of Universities and Colleges (AGB) has appointed David Rowe, PhD, as senior vice president and managing principal of AGB Consulting. In this role, Rowe, a former college president, will leverage his board governance expertise and experience in institutional transformation to lead AGB's consulting work with colleges, universities, and institutionally related foundations.
"I am excited about this opportunity to continue to serve AGB in a new role," said Rowe. "Working in higher education for three decades, I have seen firsthand the profoundly positive impact that effective governing boards have on the success of their institutions and foundations. I'm looking forward to collaborating with the wonderful AGB team as we support board members, presidents, and senior-level stakeholders who are changing our world for the better through their institutions."
AGB is the premier organization focused on empowering college, university, and foundation boards to govern with knowledge and confidence. Rowe will lead the AGB Consulting team, which provides board-focused advisory services based on more than 100 years of experience strengthening higher education governing boards. AGB Consulting helps boards and presidents assess their performance consistently, govern confidently, and build capacity strategically.
"I am delighted to welcome David to the AGB leadership team," said Henry Stoever, AGB president and CEO. "I know David well, and his time working with our members on strategic transformation has been exceptional. His knowledge, drive, and demeanor will ensure AGB is appropriately serving our members as the higher education environment evolves."
Rowe has been an AGB senior consultant and practice leader focused on strategic transformation since January 2020. He has served as interim president for Lancaster Theological Seminary and president of Centenary College of Louisiana. Rowe was one of the youngest higher education CEOs to lead a financial turnaround in the wake of the Great Recession. During his presidency, Centenary College of Louisiana increased its unrestricted net assets by over 200 percent while expanding undergraduate participation in international study to nearly 100 percent.
Rowe, who has also served in senior advancement roles at LaGrange College, Wesleyan College, and Emory University, earned a PhD in educational policy studies from Georgia State University, an MDiv from Emory University, and a BS in chemistry from Southwestern University. His first day in his new role is April 17, 2023. Learn more about AGB Consulting at AGB.org/Consulting.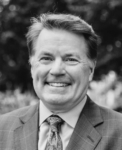 David Rowe, PhD, AGB senior vice president and managing principal of AGB Consulting
About AGB
The Association of Governing Boards of Universities and Colleges (AGB) is the premier membership organization that strengthens higher education governing boards and the strategic roles they serve within their organizations. Through our vast library of resources, educational events, and consulting services, and with more than 100 years of experience, we empower 40,000 AGB members from more than 2,000 institutions and foundations to navigate complex issues, implement leading practices, streamline operations, and govern with confidence. AGB is the trusted resource for board members, chief executives, and key administrators on higher education governance and leadership.
###
Share on LinkedIn