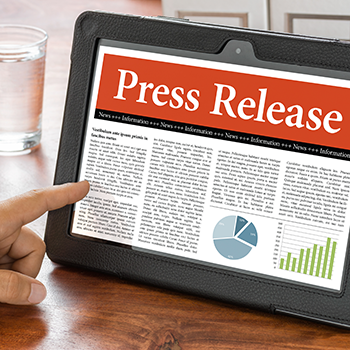 For Immediate Release
CONTACT:
Morgan Alexander
media@AGB.org
202-776-0853
WASHINGTON, DC (August 21, 2023)—The Association of Governing Boards of Universities and Colleges (AGB) announced today that Mary Papazian, PhD, has joined the association as executive vice president. A two-time former university president with extensive board experience, Papazian will orchestrate AGB's strategic planning processes to strengthen members' satisfaction with AGB, engage with media and external stakeholders to advance the association's thought leadership, and oversee partnerships with grantmakers and subject matter experts to expand reach and impact. AGB is the premier organization advocating strategic board governance in higher education.
"In my career, I have served on a dozen boards in the higher education, nonprofit, and corporate arenas, and I believe strongly in the significant value of strategic leadership from governing boards," Papazian said. "AGB is the expert source on leading governance practices. I jumped at the opportunity to join the AGB team and look forward to making a difference for governing boards and those who value postsecondary education."
With more than 35 years of experience in higher education leadership, Papazian will serve as AGB's primary thought leader on board governance and will integrate AGB's thought leadership throughout the association's resources and services, including research and publications, member convenings, consulting, and executive search. She will also oversee the creation of strategic partnerships with philanthropic organizations to enhance AGB initiatives. Additionally, Papazian will lead AGB's strategic vision and planning efforts and serve as a media spokesperson for the association. Through these efforts, combined with her work on thought leadership, she will play a crucial role in shaping the public discourse on governance and the future of higher education.
"I can't overstate the value that Mary will provide to AGB and its members," said Henry Stoever, AGB president and CEO. "She knows the needs of board members because she is one, and she has a passion for both service and strategic thinking. She has a keen sense of higher education's challenges and what will be required of governing boards to overcome them. I look forward to her partnership."
Most recently, Papazian was interim CEO of the Business-Higher Education Forum, a nonprofit membership organization that connects higher education institutions to business talent.
Previously, Papazian was the third woman to lead San José State University (SJSU), serving as president from 2016 to 2021. Money magazine named SJSU the #1 Most Transformative University during her tenure. She established SJSU's Division of Research and Innovation and the Office of Diversity, Equity, and Inclusion. From 2011 to 2015, Papazian served as president of Southern Connecticut State University (SCSU) and led the creation of a student success task force that drove more effective student services throughout the university, established the Office of STEM Innovation and Leadership, and secured a bioscience partnership between SCSU and the city of New Haven, Connecticut. Prior to serving as a university chief executive officer, she served as a provost, dean, and faculty member at other higher education institutions.
Papazian's array of board service has included the following roles:
Board chair of the Business-Higher Education Forum, Coalition of Urban Serving Universities, and Mountain West Athletic Conference
Vice chair of the Armenian Society of Fellows and Higher Education Resource Services (HERS)
Board member of the American Association of Colleges and Universities (AAC&U), Bay Area Council, Joint Venture Silicon Valley, NCAA, Silicon Valley Leadership Group, and Haigazian University
She received certifications from the Higher Education Leadership Institute, the Institute for Management and Leadership in Education at Harvard University, Corporate Directors International, and Competent Boards.
Papazian earned her PhD, master's, and bachelor's degrees from UCLA, focusing on English literature.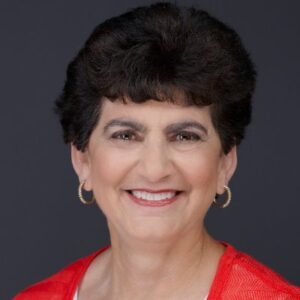 Mary Papazian, AGB Executive Vice President
About AGB
The Association of Governing Boards of Universities and Colleges (AGB) is the premier membership organization that strengthens higher education governing boards and the strategic roles they serve within their organizations. Through our vast library of resources, educational events, and consulting services, and with more than 100 years of experience, we empower 40,000 AGB members from more than 2,000 institutions and foundations to navigate complex issues, implement leading practices, streamline operations, and govern with confidence. AGB is the trusted resource for board members, chief executives, and key administrators on higher education governance and leadership. Learn more at AGB.org.
###
Share on LinkedIn