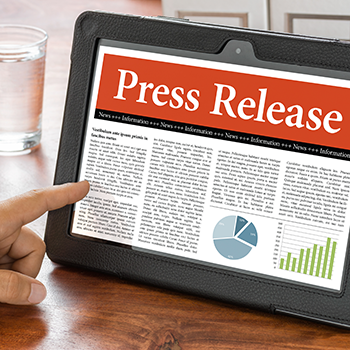 For Immediate Release
CONTACT:
Morgan Alexander
media@agb.org
202-776-0853
WASHINGTON, DC (July 20, 2021)—The Association of Governing Boards of Universities and Colleges (AGB), the premier organization advocating strategic board leadership in higher education, today published A President's Guide to Effective Board Leadership. This new resource will assist college and university presidents in understanding the actions and attributes that will yield effective, mutually beneficial partnerships between the board and the administration.
Aimed at new college presidents as well as those seeking to strengthen their relationship with their boards, the book encourages these leaders to reflect on their needs. Presidents must understand how to appropriately engage their boards and what it will take to develop a constructive, productive, and lasting relationship that elevates the institution's long-term strategies.
The book's author, William E. Troutt, has 35 years of experience as a college president, first at Belmont University and later at Rhodes College. He writes that presidents and boards have a profound impact on each other—a partnership ideally built on mutual respect and trust. Some presidents underutilize the board's strengths, resulting in less engagement and minimal progress toward strategic priorities. For decades, this state of affairs on campus could be sustained, but the current higher education landscape demands presidents change the status quo and engage their boards in important dialogues.
"Business as usual is gone forever," writes Troutt. "Standing still and just hoping for better days will mean failure."
In response, presidents should be deliberate in developing an effective, strategic board, focused on student success and long-term financial vitality. A President's Guide to Effective Board Leadership walks the reader through foundational operations such as understanding board member recruitment and retention, influencing and establishing board culture, and cultivating board member education and development. It also offers guidance and advice on how to utilize board members as thought partners. Ultimately, the partnership yields a better-prepared president, armed with a cadre of thoughtful, strategically minded, and deeply engaged individuals who are ready to lead in the months and years ahead.
Board chairs and members will also benefit from reading the publication. In addition to adhering to AGB's Principles of Trusteeship, understanding the recommendations in this book can provide engaged board members with insight into how to support their chief executives.
"To overcome the challenges that higher education is facing, presidents need their boards to be engaged, strategic partners," said Henry Stoever, AGB president and CEO. "There are not many pathways for presidents to learn how to get the most out of their boards' time and expertise. This book is the latest AGB resource to help presidents understand how to leverage their boards to benefit the institution's future."
A complimentary e-book version of A President's Guide to Effective Board Leadership is available for AGB members on the website. It is also available for purchase in hard copy with a membership discount.
About AGB 
The Association of Governing Boards of Universities and Colleges (AGB) is the premier membership organization that strengthens higher education governing boards and the strategic roles they serve within their organizations. Through our vast library of resources, educational events, and consulting services, and with 100 years of experience, we empower 40,000 AGB members from more than 2,000 institutions and foundations to navigate complex issues, implement leading practices, streamline operations, and govern with confidence. AGB is the trusted resource for board members, chief executives, and key administrators on higher education governance and leadership.
###
Share on Twitter