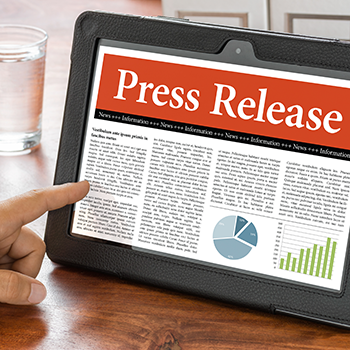 For Immediate Release
CONTACT:
Morgan Alexander
media@agb.org
202-776-0853
WASHINGTON, DC (April 8, 2021) – The Association of Governing Boards of Universities and Colleges (AGB), the premier membership organization representing higher education governing boards, has published a new resource titled Principles of Trusteeship: How to Become a Highly Effective Board Member for Colleges, Universities, and Foundations. The publication outlines nine actions and attributes that individual board members should develop to better serve their institutions, systems, or foundations. More effective board members will ultimately result in better student outcomes and long-term prosperity for the enterprise.
While AGB historically has focused on the work of the board as a whole since authority rests with the full governing body, Principles of Trusteeship serves as a guide for individual board members to strategically navigate an evolving higher education landscape and drive successful outcomes.
The nine actions are grouped into three fundamental functions of effective trusteeship:
Understand Governance
Embrace the full scope of your responsibilities.
Respect the difference between the board's role and the administration's role.
Be an ambassador for your institution and higher education.
Think Strategically
Learn about and understand your institution's mission, constituents, culture, and context.
Focus on what matters most to long-term sustainability.
Ask insightful questions and listen with an open mind.
Lead by Example
Champion justice, equity, and inclusion.
Think independently and act collectively.
Conduct yourself with impeccable integrity.
These activities apply to board members broadly, regardless of type of institution, system, or foundation, or the how the board member arrived in the position (e.g., appointed, elected, self-perpetuating).
"Although it may seem evident that boards are only as strong as their individual members, it remains critically important that board members understand their individual responsibilities," said Merrill P. Schwartz, AGB senior vice president for content strategy and development. "We convened experts from across higher education who have served on multiple boards in various capacities and asked them to identify the most important characteristics for effective board membership. This book distills decades of experience into something that's easily understandable."
Board members who embrace Principles of Trusteeship will position themselves to serve as vital partners with their institutions and foundations, especially as higher education faces existential challenges that require more engagement, investment, and willingness to take risks. Even as each board member brings unique experiences and perspectives to the board, the principles serve as a touchstone for deliberations and decisions around ethical conduct; independence and collective action; justice, equity, and inclusion; mission and culture; and long-term sustainability.
Principles of Trusteeship is the first result of a year-long initiative to identify the characteristics and conduct that define exemplary board member behavior. It lays the foundation for a new information hub that will help board members understand these actions and characteristics, reinforced and examined through future webinars, podcast episodes, Ask-the-Expert discussions, and AGB events. A session at the 2021 National Conference on Trusteeship (April 12–14) will feature a discussion on the principles and how to cultivate them.
"I am pleased to share this tremendous resource with AGB's members," said Henry Stoever, AGB president and chief executive officer and a member of the project's working group. "AGB strives to help board members serve as strategic thought partners with their presidents and leadership teams, focused on student success and long-term institutional vitality. This new publication will help board members be more effective, and I know that it will clarify responsibilities and help members add greater value to their organizations."
About AGB 
The Association of Governing Boards of Universities and Colleges (AGB) is the premier membership organization that strengthens higher education governing boards and the strategic roles they serve within their organizations. Through our vast library of resources, educational events, and consulting services, and with 100 years of experience, we empower 40,000 AGB members from more than 2,000 institutions and foundations to navigate complex issues, implement leading practices, streamline operations, and govern with confidence. AGB is the trusted resource for board members, chief executives, and key administrators on higher education governance and leadership.
###
Share on LinkedIn