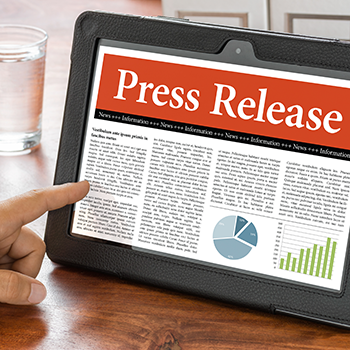 For Immediate Release
CONTACT:
Morgan Alexander
media@AGB.org
202-776-0853
WASHINGTON, DC (February 17, 2022)—The Association of Governing Boards of Universities and Colleges (AGB), the premier organization advocating strategic board governance in higher education, and AGB Search, a wholly owned subsidiary of AGB and a leader in executive search for colleges, universities, and institutionally related foundations, announced today that Eric P. Blackhurst has been elected chair of the AGB Search Board of Directors. He is also a member of the AGB Board of Directors. Since beginning his service, he has participated in multiple committees, including the Executive Committee, the Governance Committee (chair), and the Finance Committee (vice chair).
"Eric brings deep knowledge and commitment to AGB's work in higher education, furthering our vision to empower college, university, and foundation boards to serve as indispensable, strategic thought partners for chief executives and senior leaders," said Henry Stoever, AGB president and CEO. "His diverse perspectives, leadership experience, and expertise have made him a tremendous asset to AGB and AGB Search."
Rod McDavis, AGB Search managing principal, added, "Eric's positive relational skills, coupled with his candor and critical thinking, make him an excellent fit to lead our board."
Blackhurst is associate general counsel of the Dow Chemical Company and leads the company's global corporate transactions legal organization, including mergers and acquisitions. He also oversees legal affairs of the company's Latin America region. He serves as board chair of Alma College, a private liberal arts and sciences college in Michigan, as well as a member of the Board of Directors of Horizon Bancorp, an independent commercial bank holding company located in Indiana, Michigan, and Ohio. Formerly, Blackhurst was board chair of MidMichigan Health, a 22-county health system, where he served on the board for nine years. He has taught as an adjunct professor of international business law at Alma College and Northwood University. Blackhurst received his JD with highest honors from the University of Kentucky College of Law, and his BA from Alma College.
"It is a great honor to serve on the AGB and AGB Search boards and represent the interests and needs of college and university boards and board members around the world," said Blackhurst. "I look forward to serving in these board leadership positions and continuing the great work of these important organizations."
About AGB
The Association of Governing Boards of Universities and Colleges (AGB) is the premier membership organization that strengthens higher education governing boards and the strategic roles they serve within their organizations. Through our vast library of resources, educational events, and consulting services, and with 100 years of experience, we empower 40,000 AGB members from more than 2,000 institutions and foundations to navigate complex issues, implement leading practices, streamline operations, and govern with confidence. AGB is the trusted resource for board members, chief executives, and key administrators on higher education governance and leadership.
About AGB Search
AGB Search offers executive search, interim search, and compensation evaluation services exclusively for higher education institutions. Founded by AGB in 2010, we have an unmatched understanding of the qualifications critical for effective higher education leadership. Our affiliation with AGB ensures clients receive access to valued governance resources and training, in addition to our highly regarded search services.
### 
Share on Twitter