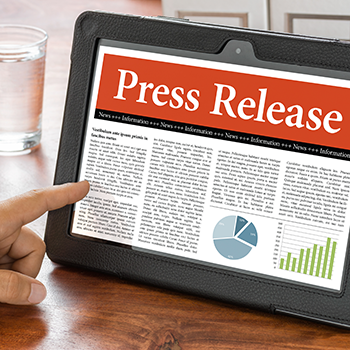 For Immediate Release
CONTACT:
Morgan Alexander
media@AGB.org
202-776-0853 
WASHINGTON, DC (December 14, 2021)—The Association of Governing Boards of Universities and Colleges (AGB), the premier organization advocating strategic board leadership in higher education, today announced new members joining its esteemed advisory councils. The councils comprise distinguished experts who contribute to AGB's thought leadership and strengthen higher education governance across the country through their experience, perspectives, and insights.  
AGB has seven advisory councils for key leadership roles and priority areas: Presidents, Board Chairs, Board Professionals, Finance Committee Chairs, Foundation Leaders, Senior Fellows, and Student Success.   
 The following individuals are new council members. 
 Council of Presidents (with support from AIG) 
Council of Board Chairs (with support from Ruffalo Noel Levitz) 
Council for Student Success (with support from AT&T) 
"AGB's ability to empower our members to serve as strategic thought partners that focus on student success—for all students— and long-term institutional vitality is informed by what's happening on the ground. AGB can offer guidance and leading practices in part because of our council members' diversity, insights, and passion," said Henry Stoever, AGB president and CEO. "The contributions that these individuals make mean that AGB focuses on the right issues at the right time, informed by the talent and expertise of its council membership. We value their time, effort, and commitment to this important work."  
Each advisory council comprises individuals who represent the broad spectrum of higher education, including public and private, large and small, single institution and multi-campus system, and more. This diversity affords each group a broad pool of experiences that help inform AGB about leading practices and the obstacles and macro-level trends that governing boards face. In turn, AGB leverages its advisory councils to create tools and resources that benefit over 2,000 institutions and 40,000 members. 
The councils meet quarterly. A full list of advisory council members can be found here. 
About AGB 
The Association of Governing Boards of Universities and Colleges (AGB) is the premier membership organization that strengthens higher education governing boards and the strategic roles they serve within their organizations. Through our vast library of resources, educational events, and consulting services, and with 100 years of experience, we empower 40,000 AGB members from more than 2,000 institutions and foundations to navigate complex issues, implement leading practices, streamline operations, and govern with confidence. AGB is the trusted resource for board members, chief executives, and key administrators on higher education governance and leadership.  
 ###
Share on Twitter