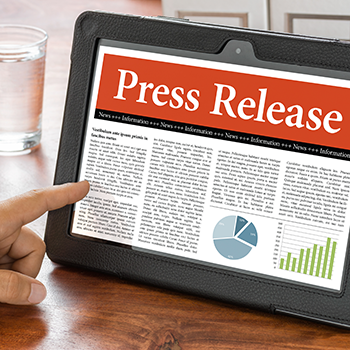 For Immediate Release
CONTACT:
Morgan Alexander
media@agb.org
202-776-0853
WASHINGTON, DC (January 28, 2021)—The Association of Governing Boards of Universities and Colleges (AGB), the premier organization representing higher education governance, announced today that Robert King and Laurene Sperling have been elected as members of the AGB Board of Directors—joining 16 other distinguished individuals overseeing the association.
"I look forward to working with Bob and Laurene as we collaboratively sharpen our strategies to maximize relevance with our members," said Henry Stoever, AGB president and CEO. "The future of higher education needs strategic thought partners focused on overseeing student success and long-term institutional vitality, and Bob and Laurene's depth of experience will bring new insights and perspectives that will benefit our members."
Robert L. King most recently was the assistant secretary for postsecondary education at the U.S. Department of Education, serving in that role from 2019 until January 2021. Prior to his time with the federal government, he led the Kentucky Council on Postsecondary Education as president for ten years, and before that worked in the State University System of New York (SUNY) both as system chancellor for five and a half years, and as interim president of the Potsdam campus. In addition, he served for three years as president of the Arizona Community Foundation. He participated in the 2020 National Conference on Trusteeship as a panelist in a session around board accountability and has spoken with the AGB Council of Presidents about critical public policy issues in higher education. King has served on two boards of trustees: Prescott College for three years, and A.T. Still University, the nation's oldest osteopathic medical school, for nine years.
Laurene Sperling is the vice chair of Duke University's Board of Trustees, a position she has held since 2017, and will assume the role of chair this July. She has led the Institutional Advancement Committee, the Undergraduate Education Committee, and the Subcommittee on Trusteeship, and co-chaired the ad hoc task force on governance. She has been active in AGB through her current participation in the AGB Principles of Trusteeship project and as a panelist for the 2020 National Conference on Trusteeship opening plenary, "Higher Education Beyond Borders."
"Laurene Sperling and Bob King will add breadth and depth to the AGB Board, helping us strategically advance our mission in this new year and beyond," said AGB Board Chair Shauna Ryder Diggs. "Their experiences and expertise are extensive and will be an asset to governance in higher education. My fellow board members and I are pleased to count them among our colleagues."
About AGB
The Association of Governing Boards of Universities and Colleges (AGB) is the premier membership organization that strengthens higher education governing boards and the strategic roles they serve within their organizations. Through our vast library of resources, educational events, and consulting services, and with 100 years of experience, we empower 40,000 AGB members from more than 2,000 institutions and foundations to navigate complex issues, implement leading practices, streamline operations, and govern with confidence. AGB is the trusted resource for board members, chief executives, and key administrators on higher education governance and leadership.
###
Share on Twitter