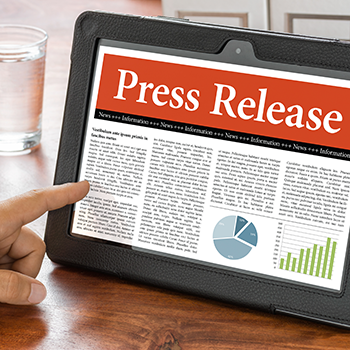 For Immediate Release
CONTACT:
Morgan Alexander
media@AGB.org
202-776-0853
WASHINGTON, DC (October 2, 2023)—The Association of Governing Boards of Universities and Colleges (AGB) announced today that Ellen Chaffee, PhD, has begun her tenure as interim president and CEO. An accomplished former president of two universities and two national professional organizations, Chaffee is well-positioned to lead the association during AGB's search for a permanent leader.
Chaffee has served AGB as a senior consultant and senior fellow since 2008, providing deep expertise to higher education presidents and governing boards in well over a hundred engagements spanning the United States. As a consultant, she co-directed a project on board oversight of education quality and directed an initiative focusing on strategic finance to help higher education boards and executives address the impact of the Great Recession.
Chaffee was president of Valley City State University for 15 years and served nine of those years simultaneously as president of Mayville State University. Her leadership produced an award-winning culture of innovation and accountability. She then spent a year as President-in-Residence at Harvard University.
"I am delighted that Ellen agreed to serve as interim president while AGB engages in a presidential search," said Beverly Seay, chair of the AGB Board of Directors. "Her outstanding track record in higher education, alongside her expertise in board governance and her extensive history with AGB, made her an obvious fit. I look forward to working with Ellen to serve our members, advance our priorities, and strengthen higher education."
Chaffee is a former president of the Association for Institutional Research and the Association for the Study of Higher Education. Other previous positions include eight years as academic vice chancellor for the North Dakota University System and five years as director of organizational studies at the National Center for Higher Education Management Systems (NCHEMS). Chaffee began her higher education career at North Dakota State University in student affairs and equal opportunity positions for eight years.
She has served on multiple governing boards, including as a former member of the Des Moines University Board of Trustees and as a former chair of the MeritCare Health System Board of Trustees.
"It is an honor to lead such a meaningful and distinguished organization," Chaffee said. "In my time, I have seen the importance of higher education for a well-functioning society. And for higher education to be successful, it needs engaged, knowledgeable governing boards. I am pleased to be working side by side with, and on behalf of, some of the most dedicated people I know."
Chaffee earned a master's degree at North Dakota State University and an MA and a PhD in higher education administration and policy analysis at Stanford University.
More information about Chaffee can be found on the AGB website.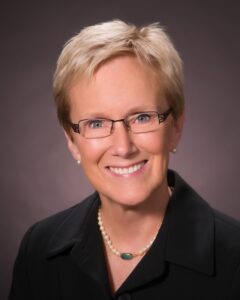 Ellen Chaffee, PhD, interim president and CEO, AGB
About AGB
The Association of Governing Boards of Universities and Colleges (AGB) is the premier membership organization that strengthens higher education governing boards and the strategic roles they serve within their organizations. Through our vast library of resources, educational events, and consulting services, and with more than 100 years of experience, we empower 40,000 AGB members from more than 2,000 institutions and foundations to navigate complex issues, implement leading practices, streamline operations, and govern with confidence. AGB is the trusted resource for board members, chief executives, and key administrators on higher education governance and leadership. Learn more at AGB.org.
###
Share on LinkedIn