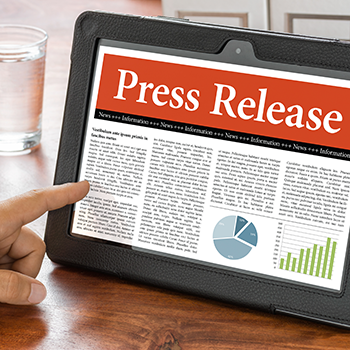 For Immediate Release
CONTACT:
Morgan Alexander
media@AGB.org
202-776-0853
WASHINGTON, DC (March 6, 2023)—The Association of Governing Boards of Universities and Colleges (AGB) will host attendees at the 2023 National Conference on Trusteeship in San Diego, California, April 2–4. The largest national convening for higher education board members, chief executives, and senior administrators, the annual conference offers the opportunity for decision-makers from across the world to connect with peers, hear from higher education experts, and discover leading governance practices. AGB is the premier organization advocating strategic board governance in higher education.
The conference comes at a tumultuous time for higher education leaders. Many colleges and universities are facing business model challenges, skepticism over the value of a degree, and evolving student needs in the wake of the pandemic. The governing board is accountable for an institution's mission, student outcomes, reputation, and more. In the current environment, board members must be more agile, engaged, and prepared to make tough decisions.
"Anyone following the news knows that higher education is facing tough times. Some of those challenges are external, and some are internal. Consequential boards and senior leaders take advantage of their collective wisdom. Boards with the right composition, relationships, and focus can make a world of difference," said Henry Stoever, AGB president and CEO. "That's what the national conference is all about: bringing together committed, experienced leaders to ensure a more impactful higher education ecosystem."
More than 700 participants and universities from the United States, Canada, and other countries are expected to attend.
This year's special keynote speaker is Danette Howard, a nationally acclaimed higher education leader, a trustee at Howard University, and the executive in residence at the USC Race and Equity Center. She has worked to elevate equity, inclusion, and student success for underserved communities for much of her life. Formerly, she was the senior vice president and chief policy officer at Lumina and the secretary of higher education in Maryland.
"Danette is a true champion for equitable student success," said Merrill Schwartz, AGB senior vice president for content and program strategy. "She has a wealth of knowledge to share on how to keep students central to institutional strategy, even when there are competing interests and perspectives. Student success, for all students, is a national imperative, and it will take everyone—boards, chief executives, faculty, and staff—to make a strategic, long-term commitment to furthering student outcomes. I can't wait to hear what she has to say."
Other session themes include:
navigating shared governance in times of upheaval;
adapting to the evolving environment in presidential searches;
exploring mergers, acquisitions, and partnerships;
governing intercollegiate athletics; and more.
Information about this year's National Conference attendees can be found here.
More information can be found at AGB.org/NCT.
About AGB
The Association of Governing Boards of Universities and Colleges (AGB) is the premier membership organization that strengthens higher education governing boards and the strategic roles they serve within their organizations. Through our vast library of resources, educational events, and consulting services, and with more than 100 years of experience, we empower 40,000 AGB members from more than 2,000 institutions and foundations to navigate complex issues, implement leading practices, streamline operations, and govern with confidence. AGB is the trusted resource for board members, chief executives, and key administrators on higher education governance and leadership.
###
Share on Twitter