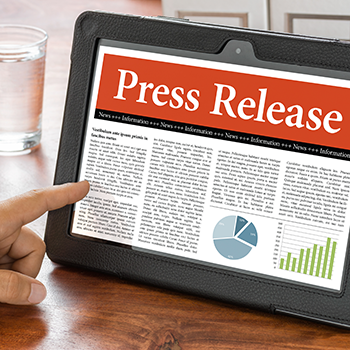 For Immediate Release
CONTACT:
Morgan Alexander
media@agb.org
202-776-0853
WASHINGTON, DC (April 22, 2021)—The Association of Governing Boards of Universities and Colleges (AGB), the premier organization advocating strategic board leadership in higher education, today released its biennial publication, Top Public Policy Issues for Higher Education 2021-2022. The resource serves to outline and predict what public policy decisions most likely will affect higher education in the next two years. As fiduciaries, board members have a responsibility to understand the effects of public policies on their students, institutions, and the broader higher education landscape. The report reveals key issues for boards of institutions, systems, and institutionally related foundations to know, discuss, and follow in the year ahead.
The Top Public Policy Issues publication was written with input from more than a dozen higher education policy experts representing all types of colleges and universities. This group collaborated to identify the issues most important to board members. These issues were categorized under the following headings:
Potential Biden Administration Regulatory Actions and Executive Orders
Piecemeal Approach to Higher Education Policymaking
Federal Funding Outlook
State Funding Outlook and Related Higher Education Issues
College Affordability
International Students and Immigration Issues
Federal Tax Issues
Collegiate Athletics
Each section offers insights worth watching and discussing. For example, under "College Affordability," the publication lays out potential avenues that Congress and the Biden administration might enact regarding Pell Grant increases, free college, and student debt forgiveness. Under "International Students and Immigration Issues," the report offers information summarizing efforts to provide a pathway to citizenship for undocumented immigrants, the future of the Deferred Action for Childhood Arrivals (DACA) policy, and the country's relationship with China. At the end of every section, the report lists useful questions for board members to ask.
"Higher education is in unprecedented waters, and the effects of federal and state policy on our institutions will have a long-lasting impact on their success. With that in mind, board members should apprise themselves of key public policy issues so that they are prepared to support the president and senior staff through these uncertain times," said Henry Stoever, AGB president and CEO. "This resource will help board members ask insightful questions and provide critical guidance as institutions continue to navigate the turmoil stemming from the COVID-19 pandemic, decisions around reopening, racial and social injustice, business model upheavals, and more."
A complimentary e-book version of Top Public Policy Issues for Higher Education 2021-2022 is available for AGB members on the AGB website.
About AGB 
The Association of Governing Boards of Universities and Colleges (AGB) is the premier membership organization that strengthens higher education governing boards and the strategic roles they serve within their organizations. Through our vast library of resources, educational events, and consulting services, and with 100 years of experience, we empower 40,000 AGB members from more than 2,000 institutions and foundations to navigate complex issues, implement leading practices, streamline operations, and govern with confidence. AGB is the trusted resource for board members, chief executives, and key administrators on higher education governance and leadership.
###
Share on LinkedIn