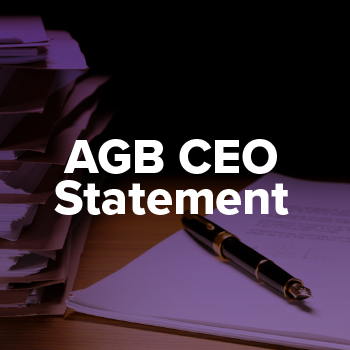 "We were dismayed to see the latest rule from the U.S. Immigration and Customs Enforcement (ICE) agency regarding international students enrolled in courses for fall 2020. The announcement from ICE's Student and Exchange Visitor Program requires international students either to leave the U.S. or transfer abruptly if their institution decides to offer online-only instruction because of concerns about the health and safety of their students, faculty, and staff amid the coronavirus pandemic.
There is no question that this rule will have a detrimental effect on the more than one million international students who are already enrolled in college or plan to do so in the fall. Many may choose not to continue their studies altogether. Those planning to enroll this fall may decide to enroll at a university in a more welcoming country. Additionally, international students who are already in the U.S. and ordered to leave may also find that their home country has closed its borders to travel from the United States. Where will these students go?
For no stated reason, the rule contradicts guidance issued by ICE on March 13. That guidance said that international students could 'participate in online or other alternative learning procedures…' [counting]… 'toward a full course of study.' The guidance further stated that this policy would be in effect for the duration of the emergency.
The rule undermines the important fiduciary responsibilities of governing boards to ensure the well-being of campus constituents, and to make operational decisions that are in the best interest of their institutions and communities. Unquestionably, colleges and universities would prefer to reopen for in-person instruction this fall, but governing boards and institutional leaders are rightly concerned about potential health risks to their students, faculty, and staff. This rule will add another layer of uncertainty in terms of admissions, student retention, course offerings, and revenue. It will exacerbate the existing strains that institutions are facing due to the pandemic.
We unequivocally believe that ICE must not implement this rule in its current form, and we support the Harvard/MIT and University of California lawsuits seeking a restraining order that would prevent the government from enforcing the proposed policy. Harvard President Lawrence Bacow said about the directive, 'Its cruelty [is] surpassed only by its recklessness.' Given the circumstances, international students with a valid visa should be allowed to continue their education regardless of the format, be it online, in-person, or some level of hybrid instruction. The American higher education system is highly regarded internationally and its status as a beacon for students around the globe has benefited our economy and our society. ICE should work with college and university leaders to ensure that federal regulations align with the higher education community's recommendations regarding reopening efforts, ensuring the well-being of all who seek to pursue educational experiences in the United States."
Share on Twitter