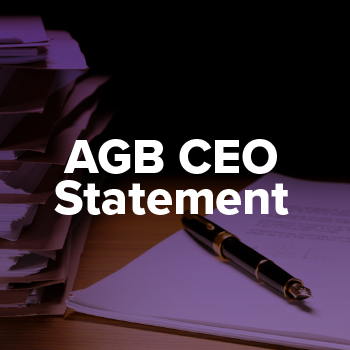 "The recent protests that have rocked the nation are the latest in this country's multigenerational history of violence against black people and other minorities. We mourn the loss of the victims—George Floyd, Ahmaud Arbery, Breonna Taylor, and countless others—who have been subjected to indefensible racist actions and lethal attacks in our country. They deserve justice and to be remembered. We join those who today are seeking the equality that should be at the heart of American democracy but that has tragically been distant and unattainable.
Those of us in higher education must renew our commitment to educating new generations of citizens. We must take a leadership role in combatting racism, including the inequities and inequality found on some of our campuses. We need to support the efforts of our students, faculty, staff, and others who have for decades protested against racial injustice and who have been frustrated by a lack of transformative change. We need to recognize at this moment, as in the past, how many members of our community are hurting physically, emotionally, and spiritually. The COVID-19 pandemic, which has disproportionally affected communities of color, has added to their feeling of being alone and hopeless. I urge governing boards and higher education leaders to consider their institutions' culture and ask: What is our role in local and national dialogues that are taking shape? What must we do in collaboration with all members of our campus community to recognize and combat inequality? What are we doing to address equity gaps in student success among our students?
Higher education has often been referred to as the "great equalizer" as it contributes to the fight for equity. The fundamental tenets of education—that we are preparing graduates committed to making the world a more just place, graduates who have come to understand the importance of thinking critically and of welcoming multiple perspectives, graduates who value civil discourse—can be instrumental in fighting bigotry on campuses and across the country. Diversity and inclusion are critical to higher education and should be inherent in our values and actions. These are not buzz words. They form a mind-set that should be carried throughout all aspects of our personal and professional lives. Our institutions of higher learning must be intentional in promoting social justice and a sense of purpose and belonging.
Higher education can and must be a force for good. As board members, leaders, and educators, we must strive to ensure that we fulfill this responsibility. As the AGB Board of Directors has affirmed for many years, each college and university should approach discussions about institutional values respectfully, honestly, with open hearts and minds, and without undue concern for uncomfortable or awkward exchanges. The goal is to plot a path that aligns our actions, values, and missions to guarantee a better future for all."
Share on LinkedIn