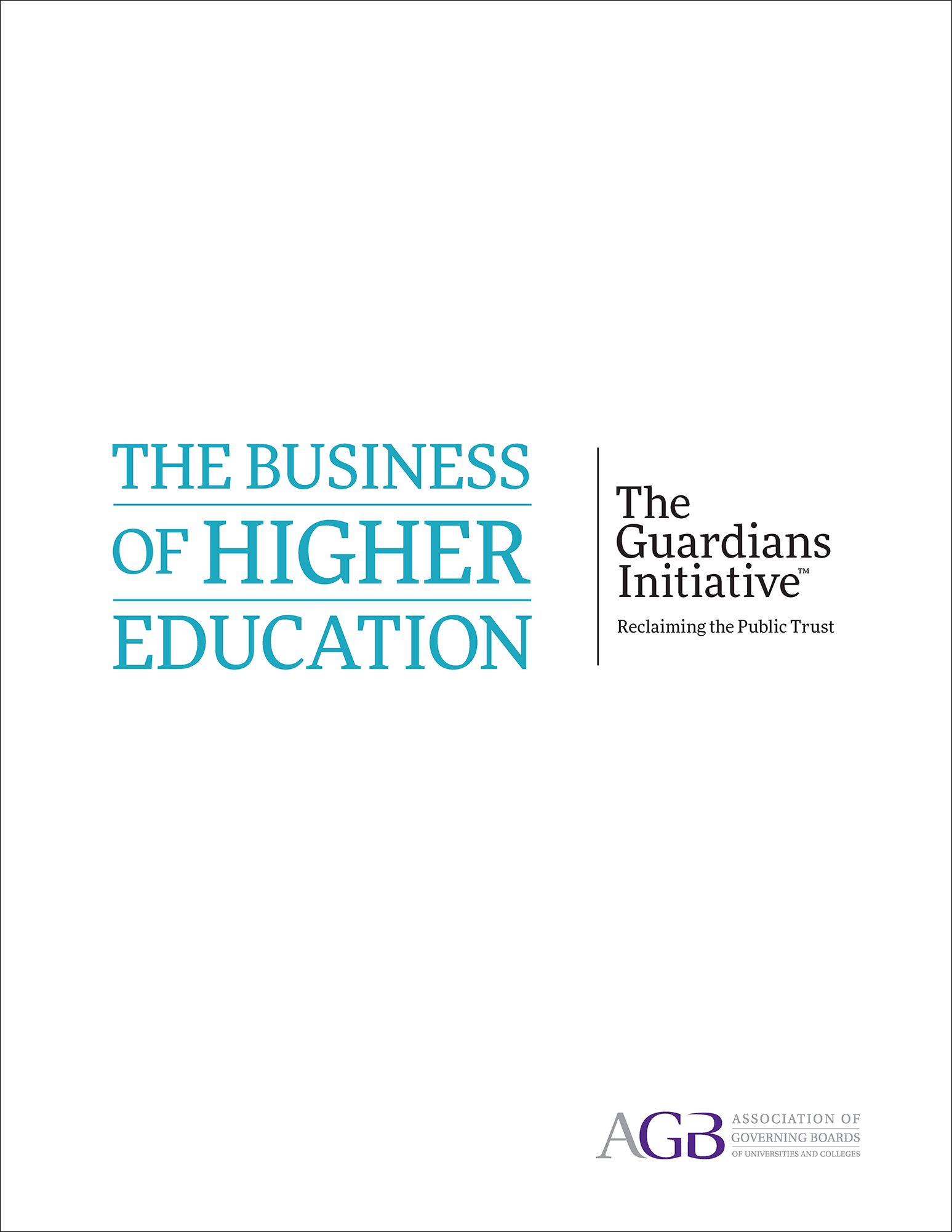 AGB is pleased to share this first in a series of informational briefings developed as part of The Guardians Initiative: Reclaiming the Public Trust, an effort to educate and engage trustees as advocates on key issues in higher education.
While the tone of public criticism of higher education has sharpened, public understanding about the sector's legitimate challenges and contributions is often lacking. Board members have an important role to play in improving the level of public discourse. In this first briefing, we examine the prevailing business model in higher education, with emphasis on undergraduate education in four-year colleges and universities.
This briefing includes overviews of today's higher education business model, pricing, and costs, as well as information on how best to discuss a few key propositions about higher education.
Publication Year: 2017
This report is part of the Assessing Financial Vitality Toolkit, which includes a host of resources that enable board members to take action in ensuring institutional sustainability.
Share on LinkedIn