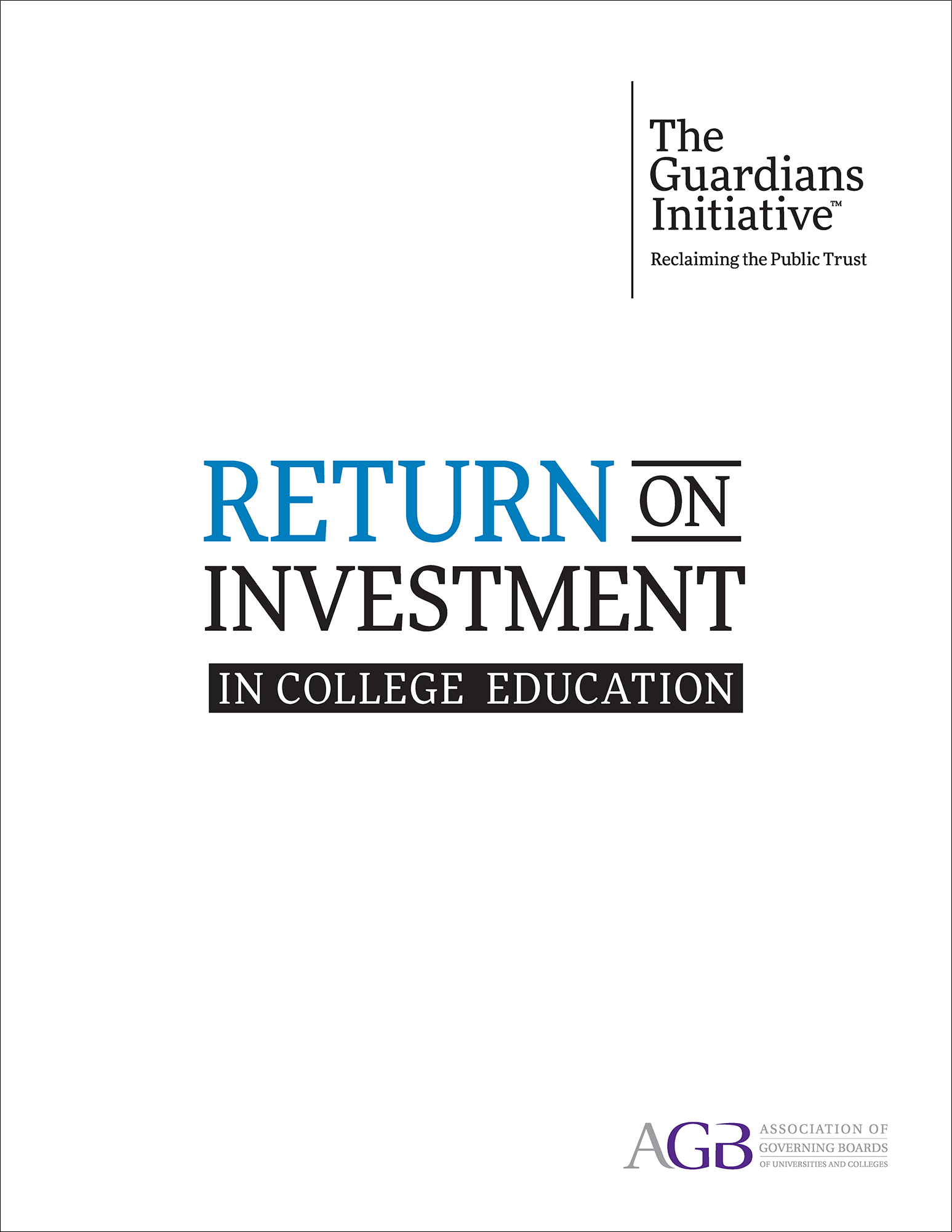 AGB is pleased to share this second publication in a series of informational briefings developed as part of The Guardians Initiative: Reclaiming the Public Trust, an effort to educate and engage trustees as advocates on key issues in higher education.
What is the return on investment (ROI) in college education? Students, parents, governments, and private donors invest in college because they believe the results justify the investment. Are they right? This brief addresses whether the belief that college education generates a major ROI is valid, or instead is dubious or a myth.
This brief includes information on how to calculate college ROI, historical views of ROI, contemporary evidence of ROI, and supporting data.
Publication Year: 2017