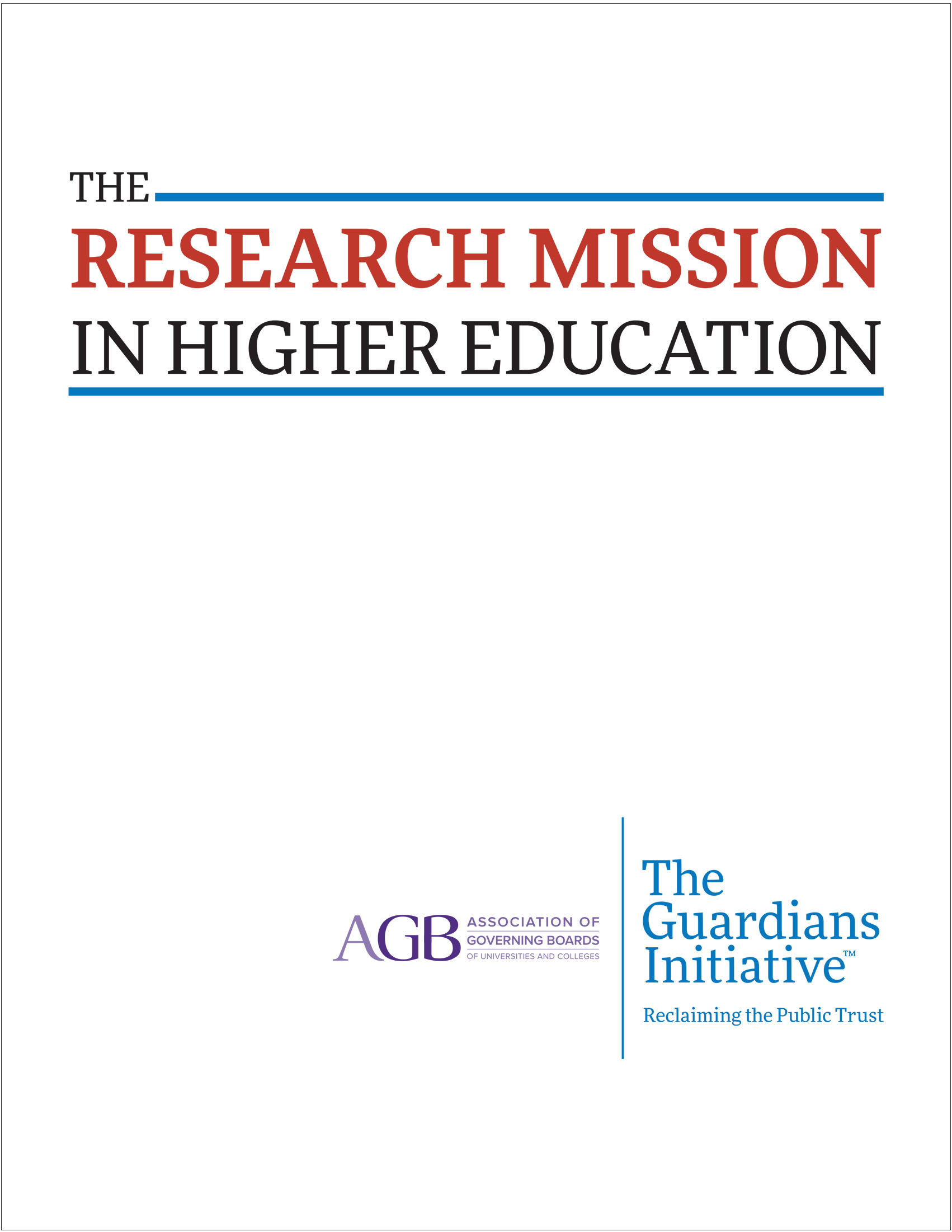 AGB is pleased to share this seventh publication in a series of informational briefings developed as part of The Guardians Initiative: Reclaiming the Public Trust, an effort to educate and engage trustees as advocates on key issues in higher education.
The research mission of American colleges and universities is the product of a partnership between higher education, government, and business, and has generated technological, educational, and cultural benefits that have spread around the world. The impact of academic science is nearly inestimable, and it is the product of a unique environment that fosters creativity, innovation, and discovery. Board members must understand the importance of America's leadership in academic science and preserve the unique partnership that makes that leadership possible.
Listen to the companion podcast Understanding the Power of Research.
Share on LinkedIn