Trusteeship: May/June 2019
Volume 27, Number 3 // May/June 2019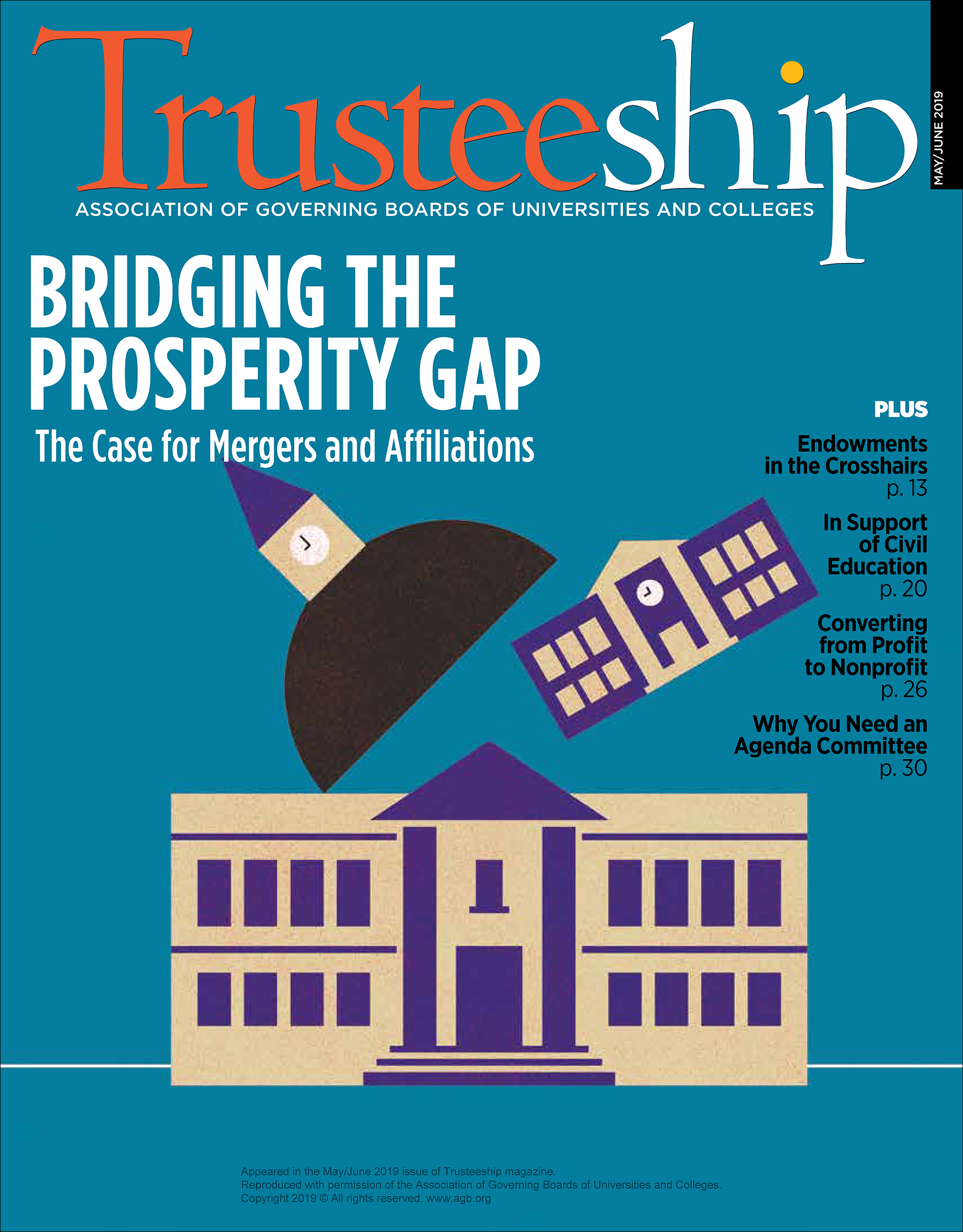 The cover feature of the May/June issue explains that in the face of financial strain increasing numbers of higher education institutions are closing while others are merging. Rick Beyer explores the role the board plays during these disruptive times. Sandy Baum, PhD, explains why trustees should have a clear understanding of how endowments are distributed across colleges and universities and how institutional wealth is related to student demographics and student aid practices. John Ottenhoff, PhD, sheds light on a new AGB advisory statement that urges higher education leaders to recommit to the ideal of the college or university dedicated to promoting democratic values. Kim Krisberg delves into why some for-profit colleges are changing their tax status to become nonprofits. And William E. Troutt, PhD, shares his thoughts on how a well-designed board meeting can serve as the well-spring for a high level of board engagement and organizational alignment.
Also in This Issue:
Getting Governance Right May Be Simple But It's Not Easy
Six Things to Offer Your New President
Reimagining Public Higher Education Systems
How Can Trustees Support the LGBTQIA Community?