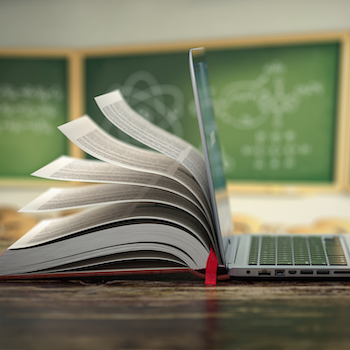 You are viewing the Institution version of this CEO Update. Institutionally Related Foundation and System versions are also available.
Earlier this year, I shared guidance regarding how boards, in collaboration with chief executives and leadership teams, could effectively use quantitative data to oversee student success. I am reinforcing that theme with another suggestion: in addition to using quantitative data both to identify the challenges your students face and to assess your institution's effectiveness in addressing those challenges, it is equally important that boards take into account qualitative data and insights. 
In that regard, Anthony Abraham Jack authored an op-ed in the New York Times  describing the serious challenges he faced as a low-income college student. Although he was awarded financial aid for costs such as tuition, that did not cover many of his other critical needs. For example, during holiday breaks, Jack often remained on campus because he could not afford to return home. Unfortunately, at that time, his college's dining hall was closed during holidays, leaving Jack and others with few places to eat and no resources to purchase food off campus. He describes how he planned for "hungry days" based on the academic calendar. He was painfully aware of the disparity between the experiences of low-income students and many of their more fortunate peers. 
Last month, speaking at the SHEEO Higher Education Policy Conference, Jack described how many college students face a basic needs crisis, including food and shelter. As Jack explained, while creating a year-round food pantry to help students could be seen as an adequate response to "hungry students," it did not fit the context of the problem at hand. Rather, he believed that when campuses were essentially closed for breaks, those students who remained on campus needed access to food sources. He successfully lobbied the president at that time to arrange for low-income students to eat at a campus coffee shop during breaks. In his Times article, Jack describes steps some colleges and universities are already taking to meet the basic needs of their students, noting that "it is hard to focus and function when you're hungry." As he puts it: 
"There are practical and immediate steps that can be tailored to the campus and student body, whether by expanding meal plans, as Connecticut College and Smith College did around recesses in the academic calendar; allowing meal-share programs on campus, like Swipe Out Hunger, which permits students to donate unused dining credits for other students to use; or opening food pantries and food banks, as at Bunker Hill Community College, Appalachian State University, and Columbia University." 
The extent to which colleges and universities can provide such support to their students is a complicated one, clearly influenced by an institution's financial circumstances. We at AGB encourage board members to discuss with your chief executives and leadership teams ways to help students meet their basic needs and in so doing fulfill their educational aspirations.
To reiterate, it will likely benefit your students if your board reviews and takes into account both quantitative and qualitative data pertinent to student success. Qualitative data and the personal stories of some of your students may help your board and institution better understand, and therefore more effectively address, the kinds of challenges Jack describes. To gain this understanding, we encourage boards along with chief executives and key members of the administration, the faculty, and the staff to periodically hear directly from their students about the challenges they face and what remedies they propose. 
Questions for board and committee chairs: 
How can you incorporate qualitative metrics and students' personal stories into your discussions at the board and committee level to better understand the challenges facing your low-income students?

 

How can you incorporate discussions about student success into board meeting agendas that take into account the needs of your specific institution?

 
Questions for board members: 
What barriers negatively affect persistence and graduation? For example, are there changes to your financial aid policies that will no longer require low-income students to work an inordinate amount of time to fund their education?

 

What blind spots might you address when it comes to the student experience, whether through 

AGB resources

, institutional data, or other means?

 
Questions for presidents and leadership teams: 
What data can you provide your board members so that they gain a broader understanding of students' challenges and what is required to help overcome these difficulties?

 

Who can you recommend to speak with the board, including students, faculty, and staff, to provide a fuller picture of the student experience?

 

What policies and practices would you recommend to your board to provide more adequate financial aid for low-income students?

 
On another topic, I hope you'll consider taking time this month to learn more about today's higher education governance trends in our latest survey report, Policies, Practices, and Composition of Governing Boards of Colleges, Universities, and Institutionally Related Foundations 2021. AGB has tracked these data for institutions and foundations for more than 30 years, and we hope that you use the report to reflect on your own board policies and practices. 
As always, I welcome your comments, questions, and feedback.
Share on LinkedIn