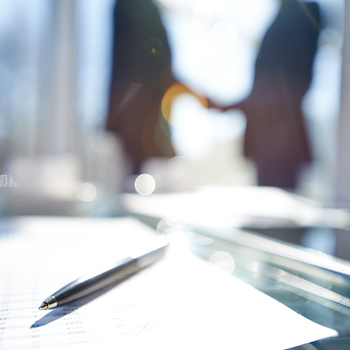 You are viewing the Institutionally Related Foundation version of this CEO Update. System and Institution versions are also available.
Effective boards annually evaluate their performance as well as the performance of each committee and board member. Such reviews should focus on the board's role in working with the chief executive to ensure the long-term vitality of both the foundation and its institution. Boards should also assess their progress toward supporting strategic priorities, fulfilling their fiduciary oversight role, and ensuring that the foundation is aligned with the institution's mission and values.
While each institution is unique, leading practices exist for boards to assess performance. The most critical outcomes include how the board, in collaboration with the chief executive and leadership team:
can optimize its oversight of strategy development and execution;
defines its risk appetite and establishes qualitative and quantitative metrics it will use to measure risk; and
ensures succession plans are in place for board leaders and members, the chief executive, and leadership team members.
One way to measure board performance is through a reflective assessment process that helps the foundation collectively discuss tough questions, e.g., How should our board, in collaboration with our chief executive and leadership team:
assess our strategic relationship with the institution?
recognize donors' willingness to provide philanthropic support?
determine if board members' time is well spent before and during board meetings, focusing on issues of greatest consequence?
monitor the external environment?
ensure that each board member thinks independently without undue external influence?
examine board culture to align with our collective expectations?
Based on its assessment, the board should work with its chief executive and leadership team members to develop and refine the strategies, policies, and structures that will support a path of continuous improvement. Board assessments should enable board members to recognize their own individual strengths and opportunities for growth to ensure that their contributions are strategically consequential.
Questions for board and committee chairs
What are the expectations and outcomes of our board and committees?
How can we structure our assessments to best determine the performance of our board and committees against our expectations and foundation priorities?
Questions for board members
Have I assessed my commitment to continuous learning regarding higher education, my foundation, and the competitive environment?
How do I think our board can optimize its performance as it oversees the execution of our foundation's strategies?
How can our board optimize its partnership with our chief executive and leadership team?
Questions for chief executives and leadership team members
How can I support our board's efforts to assess and evaluate itself to best align with the strategic priorities of the institution?
How can the results of our board's and committees' assessments influence my self-assessment?
AGB champions recurring and thorough board assessments to empower boards and their members to seek continuous improvement and to serve as strategic thought partners focused on long-term institutional vitality and equitable student success. We provide our members with a wealth of tools, articles, and resources that can provide context, generate ideas, and support boards' efforts to foster consequential outcomes. AGB's approach relies on leading practices and collaboration to uncover the information that identifies strengths and leads to stronger working relationships, mutual trust, and dramatic performance improvements. If your board would like to have a conversation about how to undertake a meaningful assessment, don't hesitate to engage with our team today by emailing us at consulting@AGB.org
I was pleased to see many of you last month at our recent Foundation Leadership Forum. Gathering so many passionate individuals to discuss strategic board governance and higher education was an incredible experience—one that I have sorely missed since the beginning of the COVID-19 pandemic. I hope you have had the chance to begin implementing the leading practices and recommendations you discovered.
Thank you for your commitment to exemplary board leadership and engagement with AGB.
Share on LinkedIn