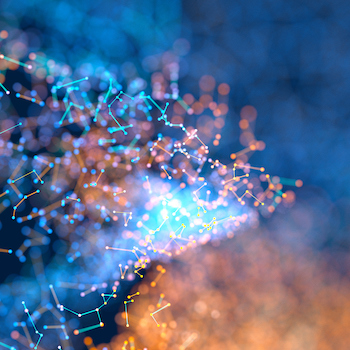 The violence at the U.S. Capitol building last month was incredibly disturbing. For me, it drove home how critical it is that those in higher education advocate peace, equity, and trust across our communities and around the world. If you did not have a chance to watch my video message, you can find it here.
This and other recent violent events have heightened the need for our colleges and universities to be true to the Jeffersonian goal of creating an educated citizenry. Throughout this journey, it is vital that board members, administrators, faculty, and staff model civil discourse—no matter how passionate—with a focus on the values of justice, diversity, equity, and inclusion (JDE&I). AGB has always upheld these values and shared them with our members, and the goal of our JDE&I Initiative is for boards, leadership teams, and all members of our campus communities to collaboratively cultivate an environment in which dignity and respect are the standard, afforded to all.
Crises around the Corner
Prompted both by COVID-19 and social unrest, many boards and leadership teams are intentionally focusing on risk assessment and mitigation, crisis preparation, and response strategies. In this regard, AGB encourages the following:
Board Chairs: Ask your president/chancellor to lead a session at your next board meeting to discuss crisis strategy and response plans. Prior to the meeting, board members should review your institution's crisis strategy and response plans, including scenarios for avoiding, mitigating, and responding to risks. If specific scenario plans do not exist, I suggest that on behalf of the board you request that developing such plans becomes a priority.
Presidents and Leadership Teams: Present your crisis strategies with a framework of mitigate, prepare, respond, recover, and reimagine. Please note that this structure is broad and can support strategies as disparate as cyber disruptions and intellectual property theft, sexual misconduct, board and administrative decisions, environmental disruptions, and community unrest from social and political issues.
Leadership Teams: As an essential component of preparation, regularly rehearse your response plans across various scenarios with essential board, institutional, and community leaders. Please also include representatives of local, state, and federal law enforcement as appropriate. As you may have heard before, "you don't want to meet your partners in emergency response for the first time in the middle of an emergency."
Here are some questions that boards might want to discuss:
How do we prioritize the risk of crises that may affect our community?
What are we doing to protect our assets and mitigate risks?
Who are we working with to optimize our response strategies?
When will we rehearse our response plans across various scenarios and who needs to be involved?
Is the board modeling the ability to have civil dialog on difficult issues and encouraging opportunities for others to do the same?"
AGB resources to help you in these endeavors include the book Crisis Leadership for Boards and Presidents, a new curated topic page in the AGB Knowledge Center, and two new FAQs, all on crisis leadership and communication. Additionally, join the upcoming February 16 Ask the Expert session "The Importance of Endowment in Crisis." Multiple sessions at the Board Professionals Conference (April 6 – 8) and the National Conference on Trusteeship (April 12 – 14) will address issues of crisis on campus, JDE&I, and other pertinent topics.
Celebrating Exemplary Board Leadership
On a more positive note, I want to recognize some examples of especially strong strategic board leadership. Good governance is not easy, and achievement in the face of challenge provides an opportunity for us all to learn and improve. In partnership with TIAA, AGB is pleased to recognize the following boards with the 2021 John W. Nason Award for Board Leadership:
These honorees have gone above and beyond to enhance their work and the work of higher education amid global, national, and organizational challenges.
The AGB Nason Award selection committee also offered special recognition to the boards of Florida Memorial University, Frontier Nursing University, and Kent State University for their commitment to supporting their communities during challenging times. We are truly grateful to all these AGB members for their service to their constituencies. The press release can be found here, and a Trusteeship article is forthcoming.
As always, thank you for your engagement and commitment. I appreciate the work that you are doing at your institution. Take care and be well.
Share on LinkedIn