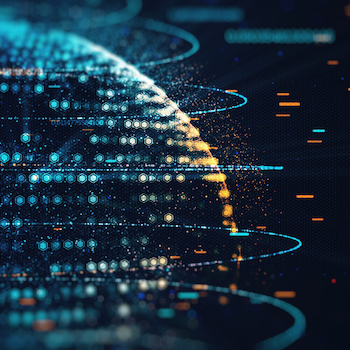 In prior communications to you, I have mentioned two of AGB's strategic priorities—the Principles of Trusteeship Project and our Justice, Diversity, Equity, and Inclusion (JDE&I) Initiative.
I am pleased to inform you that AGB has published the Principles of Trusteeship: How to Become a Highly Effective Board Member for Colleges, Universities, and Foundations and will be releasing the AGB Board of Directors' Statement on Justice, Equity, and Inclusion and Guidance for Implementation next week. Spending time with the Principles report is quite possibly the most important opportunity for you this year in strengthening your service to your institution.
As you know, a strategic governing board is among the most important assets of your institution. Individual board members draw on their wealth of experience and expertise to advance the institution's mission. Perhaps most importantly, they serve as thought partners to their chief executive and the institution's leadership team in fulfilling the critical responsibilities of fostering student success and ensuring long-term vitality.
We believe the Principles report will enable board members to optimize their impact by being mindful of their role, better informed about their responsibilities, and more meaningfully engaged in their work.
Principles of Trusteeship in Brief
The important work of board governance is critical and complex, requiring all board members to be knowledgeable and well-prepared for today's challenges and opportunities.
The Principles of Trusteeship describes three fundamental functions, and three principles within each function that are essential for every board member.
Understand Governance
Embrace the full scope of your responsibilities.
Respect the difference between the board's role and the administration's role.
Be an ambassador for your institution and higher education.
Lead by Example
Champion justice, equity, and inclusion.
Think independently and act collectively.
Conduct yourself with impeccable integrity.
Think Strategically
Learn about and understand your institution's mission, constituents, culture, and context.
Focus on what matters most to long-term sustainability.
Ask insightful questions and listen with an open mind.
Further, AGB has created a hub to help board members understand the principles and find additional AGB resources related to each principle.
In addition to the suggested questions provided in the report, let me recommend several other key questions that you might ask. For example:
Board chairs: How do board dynamics influence your board's culture? Are improvements needed?
Individual board members: When reflecting on the nine principles, what knowledge and abilities do you bring to your board service? How do you share your expertise? What areas require additional understanding and commitment?
Presidents and leadership team members: What is your role in assisting board members to better understand and cultivate these principles? How might these principles influence your own actions in supporting the board?
National Conference on Trusteeship
We are only a few days away from AGB's virtual National Conference on Trusteeship, April 12-14, 2021. The conference will offer new ideas and best practices for board members, presidents, CEOs, and other higher education leaders to help maximize their service. The sessions will include insights on timely, relevant topics such as leading transformative change and championing justice, diversity, equity, and inclusion efforts. The sessions and networking opportunities will add tremendous value to your board's governance and leadership practices. See the institutions and foundations that have already registered to attend and join us by registering here. I hope to see you there!
Thank you for your commitment and collaboration as we work to elevate strategic board governance.
Share on LinkedIn