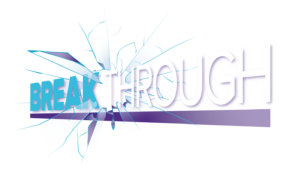 2021 National Conference on Trusteeship: Registration
April 12-14, 2021 | Virtual Event
Bring a group and save.
AGB bases its pricing on the best value for attendees in consideration of costs associated with delivering a world-class, virtual event. It is proven that shared learning leads to shared implementation, so AGB encourages teams to register to maximize your impact back on campus and in the boardroom.
Reserve your spot now. Space is limited in each virtual session.
Early Bird Price – Individual Member
EXPIRED

Early Bird Price – Group*
EXPIRED

Regular Price – Individual Member
Regular Price – Group*
SAVE
Nonmember Price – Individual
*Five or more, members only. All members in the group must be registered at the same time.
Group Rates Added Benefits
By accessing our group rate, you may reserve virtual meeting space to gather as a team on the morning of Day Two or Day Three; and
Your team or board may schedule a complimentary one-hour session with an AGB consultant, either as part of the event or within one month following the conference.
Registering for the group rate? Please have your board professional sign up all attendees.
Nonmembers who do not have an account will need to create one to complete the registration process.
Members who have questions about their account credentials should contact the AGB concierge at concierge@AGB.org for assistance.
For Nonmembers
If you currently are not an AGB member but want to take advantage of member pricing, contact Matt Stevens, Director of Membership Outreach.
Key Dates
Early Bird registration runs until January 8, 2021.
No refunds for cancellations after March 2, 2021 (see details below).
Cancellation Policy
All cancellations and requests for refunds must be submitted in writing to cancellations@AGB.org and will be processed after the meeting. Requests for refunds must be received by 5:00 PM on March 2, 2021, to receive a full refund minus a $25 cancellation fee. No refunds will be issued for registrants who cancel after March 2, 2021. If you are unable to attend, a substitute is welcome to take your place at no additional charge. AGB is not responsible for cancellations due to schedule changes.
Group Discounts: If a cancellation causes the group to fall below the required five registrations the refund will be issued minus the discount benefit received by the original group.
"The information provided at the conference has been invaluable for me in my first year serving on our Board! Many thanks."
Martha G. Abbott
Board of Visitors, University of Mary Washington
Celebrating 100 years of service to our members.

Contact
Registration
AGB is committed to excellence in member service. Should you have questions about registering for the National Conference on Trusteeship, contact the AGB registrar.
Become a Member and Save
If you currently are not an AGB member but want to take advantage of member pricing, contact Matt Stevens, the Director of Membership Outreach.
Sponsorship
To learn about sponsorship opportunities contact Steve Abbott, Director of Corporate Relations or Amy Lynch, Resources Coordinator.