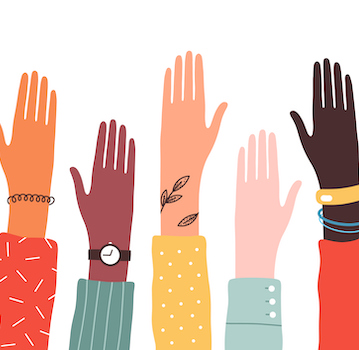 The 2022 AGB Foundation Leadership Forum brought together almost 500 board members, CEOs, and other senior staff of college and university foundations. The program, "Foundations of the Future," addressed the ways foundations are adapting their work as strategic partners to public institutions in an environment transformed by the ongoing impact of the COVID-19 pandemic, the social justice movements galvanized by the death of George Floyd, and intense social and political polarization. One session posed a question that reverberated throughout the conference: What role can foundations play to support equitable student success? The question is pertinent for any college or university fundraising program.
Many would argue that scholarships are the answer, but that belies the fact that tuition and fees are just the first of many hurdles confronting students. Scholarships may open the doors to a college education, but enabling students to complete their degrees and succeed in their chosen careers requires a diverse mix of services and resources that will vary from student to student and campus to campus. Food, housing, and financial insecurity; the demands of child and family care; mental health; and the challenges posed by unfamiliar cultural and social environments can all derail students on the path to graduation. Even with a degree in hand, students may be ill-equipped to navigate unfamiliar job markets and professional environments.
As a first step to aligning fundraising and student success, boards and development staff should:
Work with academic and student life colleagues to understand the specific reasons students fail to persist until graduation at their institution;
Identify programs, services, and resources that could favorably influence graduation rates and enable graduates to secure meaningful, rewarding employment;
Frame philanthropic opportunities with the potential to have a demonstrable impact on student success;
Develop communications and cases for support to build awareness of the factors impeding student success among both internal and external constituents; and
Monitor, document, and celebrate the impact philanthropy has on student success.
Aligning fundraising programs in support of student success may require advancement teams to rethink established plans and priorities. Fundraising plans comprising a composite wish list from deans and department heads; traditional campaign buckets focused on scholarships, faculty chairs, academic programs, and capital projects; or simply a chase for the holy grail of unrestricted giving may not help engage donors in ways that will contribute directly to student success.
Kansas State University Foundation (KSUF) made student success a priority when planning its first annual day of giving. Rather than focusing the event on raising unrestricted funds or allowing donors to designate funds for any university department or program, KSUF's inaugural "All In for K-State" day focused exclusively on raising funds for a single purpose, thereby having the greatest possible philanthropic impact and building awareness of the targeted issue among the university community and donors. In 2019, the foundation, with input from the university community, identified food security as both a fundamental challenge for students and an issue where private philanthropy could have a significant impact. At the time, 40 percent of K-State students struggled with food insecurity. The campus had an entrepreneurial on-campus food pantry, but it lacked consistent funding. The foundation took the risk of making the "Cats' Cupboard" the sole focus of their inaugural day of giving. It raised over $320,000, which would have a transformative impact on the pantry and, perhaps more importantly, focused attention on the issue of student food insecurity within the campus community and the larger network of K-State alumni and friends.
Since the day of giving, the stewardship and impact reporting on how gift dollars were put into action have continued to engage the interest of donors. Annual fundraising for the Cats' Cupboard increased more than 300 percent in the wake of the giving day and prompted one couple to designate a million-dollar gift to permanently endow a staff director for the pantry. The donors themselves had experienced food insecurity as students but previously didn't see the issue as a priority at the institution. The foundation's focus on food insecurity created the philanthropic opportunity for both the donors and the university.
Research suggests that donors are increasingly motivated by issues rather than organizations and give for purposes where they feel their gifts will make a meaningful difference. Working to align fundraising initiatives with the goal of supporting equitable student success not only advances what is arguably the most import mission of most institutions but also positions advancement programs to engage new generations of donors more focused on issues and outcomes than organizational ties.
Thank you to AGB's Council of Foundation Leaders for its contributions to the 2022 Forum program. The Council met immediately following the Forum and provided valuable strategic insights and recommendations for the 2023 Forum, which will take place January 29-31, 2023, in San Antonio, Texas. Thanks are also due to Commonfund Asset Management, AGB sustaining partner and Council sponsor.
David Bass is AGB's executive director of philanthropic governance.
With thanks to AGB Sustaining Partner Commonfund for their support of this council.
Opinions expressed in AGB blogs are those of the authors and not necessarily those of the institutions that employ them or of AGB.
Share on Twitter