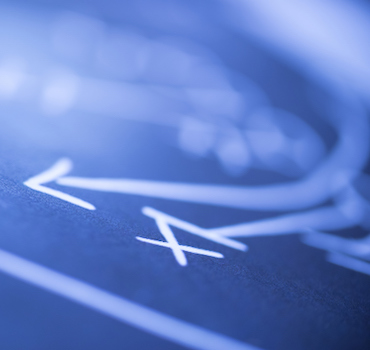 Through the fog of the pandemic, higher education's immediate and future challenges have become clearer.  And for many institutions they are daunting.  Public higher education will not be returning to prepandemic conditions in the near term.  A collaborative model of institution governance will be essential to shape the path forward with engaged boards partnering with visionary and bold institution leadership.  Likewise, the work of foundations affiliated with public higher education institutions will be fundamental as a more uncertain future is navigated.
Governance in public higher education is a mixed undertaking.  There are some 10,000 men and women serving as governing board members of public higher education institutions.  And institution foundation boards, often consisting of men and women whose commitment is based on a more personal and natural relationship, consist of some 50,000 volunteers across nearly 1,700 foundations.  Getting governance right is important for governing bodies and foundation boards.  Higher education's challenges are significant; effective board performance is essential.
A snapshot of three priority challenges confronting public higher education:
Enrollment: Higher education has been confronting a drop-off of students enrolled across many institutions.  There will remain a certain degree of uncertainty about future enrollment trends until our institutions have greater clarity about academic programs and their delivery, the price of a higher education, and the public's concerns about the overall "value" of a degree.
Revenue: Is an especially uncertain challenge for public higher education, which has traditionally attracted 70-plus percent of all students enrolled in higher education institutions.  As colleges and universities continue to make plans for fall 2021 and beyond, how will academic programs be offered; will there be pressure to retain hybrid or other online offerings; will donors recalibrate their support for the institution that they usually support; and significantly, how confident will public institutions be about state financial support?
State Support: The expectation is that state financial support will contract with state budgets turned upside down due to their pandemic outlays and compromised revenues.  An infusion of federal support won't likely right states' finances in the short run.  In addition, some state legislatures will use the moment to present initiatives that would alter the partnership between states and their autonomous institutions—with proposals that might address faculty tenure (notwithstanding the dramatic decline in tenure in recent years), freedom of speech, value proposition, as well as overall financial and cost reductions.
You get the idea; the responses that will be required to ensure long-term sustainability and practical financial models will take time, courage, and effective engagement.  Higher education will be about innovation and risk taking. The leadership of our institutions will require creativity and the active support of fiduciary bodies. Ensuring a culture of leadership collaboration and partnership will not be optional.  The answers aren't easy, and they might require a reimagining of the sector.
Which brings us to the work of institutionally related foundations and their boards.  These independent subsidiaries must step up to this unique moment.  There is no substitute for a board that understands and addresses its overall responsibilities.  Board culture (most importantly), structure, focus, and alignment are the secret sauce for today's foundation board.  We are in a moment when added value will be the test for all voluntary bodies.
Foundation Board culture is something to be cultivated and protected. The makeup, focus, and tone of a foundation board are essential to a foundation board's potential to make a difference.  A fully diverse board that is respectful of all who serve and that focuses on inclusivity adds value.  Board culture and meaningful engagement drive its success.
Foundation board members must adhere to the fiduciary standards of care, loyalty and obedience. These principles enable a board to hold each member to account while pursuing the priorities of the institution. And foundations should be careful to avoid the assumption that a larger number of directors is a synonym for fundraising results.
Alignment of institution and foundation priorities will be increasingly central to the way forward. There should be little variance in the priorities that will enable institution innovation in a period of financial uncertainty.  That foundations exist to enable institution success must drive foundation priorities.
Advocacy by foundation directors remains an important issue and opportunity. While precluded from lobbying in most states, members of foundation boards should have their voices heard on the issues confronting the sector—from the value proposition to state investment in higher education.
There is a lot at stake for our public institutions and our nation.  Foundation volunteers are central to how this story unfolds.  They need to get it right!
Related Resources
---
Opinions expressed in AGB blogs are those of the authors and not necessarily those of the institutions that employ them or of AGB.
Share on LinkedIn