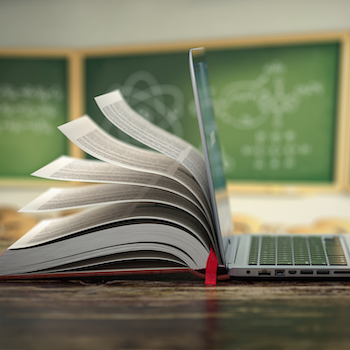 Universities and colleges contribute dramatically to the economic vitality of their state and region. The unprecedented challenges institutions of higher education are now facing could have a significant ripple effect on their broader communities. Some of these challenges include the accelerated decline in public funding and other related financial pressures, public health concerns over how to keep students and faculty safe on campus amidst the ongoing pandemic, and a skeptical public that openly questions the fundamental value proposition of traditional higher education. In this environment what is needed more than ever is strategic leadership by college and university governing boards.
Challenges and Solutions
Even with this clear and present mandate to lead strategically, governing boards face a set of common institutional challenges:
Since many boards are filled by gubernatorial appointment, they can lack independence and diversity and may operate like a political board rather than a fiduciary.
There is often insufficient training and a lack of clarity around the distinct roles and the division of responsibilities between board members and the institution administration.
Misplaced focus often exists on many governing boards. Often board business consists of informational reporting and other transactional decision-making instead of strategic conversations on issues of greater substance.
Fortunately, there are solutions to these challenges.
With the mission of empowering college, university, and foundation boards to govern with knowledge and confidence, AGB has been working to ensure institutional vitality and student success while also helping leaders navigate the changing educational landscape. Some best practices and common recommendations include:
Develop and approve new committee structures and charters that provide clear and unambiguous job descriptions for both voting and nonvoting members.
Include education and training on substantive governance issues in every committee and board meeting agenda.
Incorporate accountability by establishing specific, actionable goals for the board and evaluating the results.
Schedule and systematize board meeting preparation so that it occurs well in advance of meetings. In turn, limit the amount of time at meetings spent providing overviews of materials already distributed.
Send meeting agendas no later than one week prior to the board meetings. Revise them to prioritize time spent on items that are substantive, governance related, and that require the board to make recommendations or decisions.
AGB OnBoard is Here to Help
With governing boards on course to operate virtually for the foreseeable future, technology is quickly gaining the high ground as the key enabler of strong, sustained leadership. AGB OnBoard is a technology platform for boards, leadership, and committees that provides secure online collaboration, paperless processes, and document management accessible to all devices. With native Zoom integration and access to AGB's proprietary intellectual property, the platform optimizes board meetings and enables the board communication and organization of materials required for strategic decision-making.
Ensuring Institutional Vitality, Student Success, and Thriving Communities
Central to their communities' economic development, colleges and universities continue to play a vital role as drivers of culture, civic life, and workforce expansion. The present might be full of challenges, but governing boards are empowered to ensure that the institutions under their care are sustainable, fulfill their missions, and contribute to the health and vibrancy of their communities.
Related Resources
---
Ken Knueven is the managing director of AGB Consulting.
Opinions expressed in AGB blogs are those of the authors and not necessarily those of the institutions that employ them or of AGB.
Share on LinkedIn