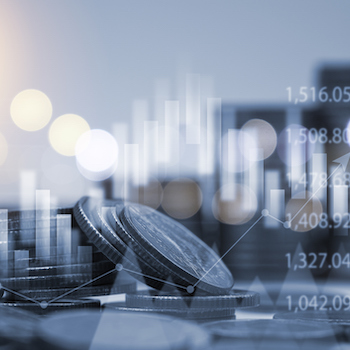 Paul Friga, PhD, is the leader of AGB Consulting's Strategic Transformation of Public Higher Education practice area and the clinical associate professor of strategy at the Kenan-Flagler Business School at the University of North Carolina at Chapel Hill.
The third stimulus checks will be on their way to higher ed institutions soon, to the tune of $40 billion. While this is a significant amount of money, it does not cover what I have estimated to be more than $183 billion in economic damage to higher education (even though the past two stimulus packages provided $37 billion to higher education). Considering that half of all funds go directly to students, which is great news, that leaves $38.5 billion of the total $77 billion for institutional investment, with $20 billion from the most recent stimulus bill. Regardless, money is on the way and a very important strategic question is now posed for presidents and board members: How should we spend our American Rescue Plan funds?
Where NOT to Spend Your Funds
My research suggests that universities across the country lost about 14 percent of revenues, on average, due to COVID-19, as well as incurring COVID-19-related expenses for operational changes, technology, and safety on campus. University leaders have made great strides in terms of controlling expenses, limiting tuition increases, taking pay cuts, freezing hiring, and delaying capital projects. Now is not the time to revert back to old ways. I specifically recommend against:
Increasing pay, especially for senior leaders, to previous levels without adjusting incentives to performance.
Filling past positions without truly analyzing if the position is needed or can be done better with automation.
"Peanut butter spreading" the money to all units without determining where programs should be cut or grown.
Where to Invest Your Funds
I modified the verb to "invest." I am a strong proponent of thinking of money spent in a university as an "investment" that should be carefully analyzed before allocating, with an eye toward a "return" on the investment. You can calculate your university's ROI (return on investment) and NPV (net present value) over 10-, 15-, 20-, 30-, and 40-year periods by using this great tool created by Georgetown University.
As a strategy professor, I wish I could just say that you should start with your strategic plan. Unfortunately, many of the strategic plans I read in higher ed sound very similar and lack true differentiation that can be the core for growth and a guideline for investment. There are exceptions, of course, such as Arizona State University, which switched its mission from "exclusion" (percent denied admission) to "inclusion" (percent accepted and succeeding), among many other norm-breaking initiatives. Assuming that your institution has identified what sets it apart from other universities in terms of strategic positioning, outcomes, culture, brand, success, reputation, etc., here is what I recommend for investing the new funds.
First, establish a "strategic allocation fund" for the proceeds that come in and require "business cases" for uses of the fund that align with the following strategic priorities. Note that the proposals need to explain the exact use of the money and even more importantly, the metrics of success and related goals that tie to the university's aforementioned points of differentiation.
Student success—Find ways to increase retention, graduation, and post-employment incomes/satisfaction.
New revenues—Launch online programs, capital campaigns, new types of offerings such as certificates and badges, and new academic programs that are in line with select industries/needs.
Operational Efficiencies—Invest in process redesign efforts such as virtual services, centralization, and technology.
Help from AGB
I am the leader of AGB Consulting's Strategic Transformation of Public Higher Education practice area, and I am standing by to review your current strategic plan, identify your market differentiation, and consider ways to invest according to key priorities. I am available to schedule a one-hour call, at no cost, to review your situation. Please contact me at pfriga@AGB.org. Additionally, you may want to review several of my articles related to this topic in the Chronicle of Higher Education: How Congress Can Save Colleges, Under Covid-19, University Budgets Like We've Never Seen Before, and How to Steer Your Campus Through a Recession.
Given the urgency of the times, I am hosting a special new AGB monthly workshop program on "strategic transformation" exclusively for board members and presidents. Our first workshop, "Time for a New Public Higher Ed," took place on March 31, and our special guests were President Michael Crow and board member Fred DuVal of Arizona State University, one of the most innovative universities in the country. Our next session is scheduled for Wednesday, April 28, 2:00–3:30 PM ET. The topic is "Understanding Today's Fiscal Realities in Public Higher Education," and we will feature leaders from Kent State University as they describe how they have completely revamped their operating model to allow for strategic investment in the future. You can register here.
We also are planning an upcoming AGB webinar on April 26 at 2:00 PM ET to address the need for alignment of your board, cabinet, and campus to facilitate transformation and action plans. You can register here. Additionally, I am hosting an even more interactive Ask the Expert session on May 4 at 1:00 PM ET to openly discuss more details about how you should spend your new federal recovery funds. You can register here. In addition, I hope you are registered for the upcoming AGB National Conference on Trusteeship, April 12-14. I will be participating in an April 13 panel, "Reimagining Public Institution Business Models." You can register here. For more articles, slide decks, and videos on suggested strategies for your university, visit my website.
In summary, yes, it is great that we are getting funds from the federal government. Now it is up to you to decide how you invest them!
---
Opinions expressed in AGB blogs are those of the authors and not necessarily those of the institutions that employ them or of AGB.
Share on LinkedIn