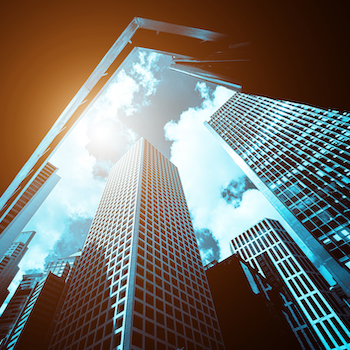 Tiffani Shaw is an AGB senior consultant and executive vice president and chief operating officer at the University of Iowa Center for Advancement..
In a time when the landscape of giving and alumni relations is changing and an ever-accelerating pressure to compete digitally is present, it is important now, more than ever, that you embrace innovation. Investments in personnel, training, technologies, and data analytics will be critical to the achievement of innovation and transformation.
For innovation to thrive within your organization, you must create an innovative culture and make critical investments in organizational capacities and capabilities. At the University of Iowa, we did many things to strengthen our culture, including the creation of an internal Innovation Committee, with a membership that broke down silos and promoted diversity of thought. The Innovation Committee served as the architect and catalyst for a culture of innovation, providing everything from training to an "Innovation Day" where all staff were encouraged to pitch ideas for a cash award and an opportunity to lead the execution of the idea to bring it to life. Reviewing compensation models to reward innovative thinking and action was also high on the agenda, with the goal of keeping and rewarding talented individuals.
Similarly, investments in technologies and data analytics are critical.  Every part of your organization needs data and insights to make decisions and remain competitive. The world is changing digitally, and our organizations must reduce barriers to engaging with alumni and donors. Improving their experience to build a deeper relationship with the university and grow private support, all while reducing costs, will be partially driven by how well you embrace technology.  As you develop your culture and invest in resources, start with the areas requiring the least amount of effort yet having the biggest impact.
Led by Brad Cunningham, vice president of constituent insights and analytics, our data analytics team at the University of Iowa has been laser-focused on addressing the forces shaping higher education philanthropy today and supporting the University of Iowa Center for Advancement in facing a new reality and "new normal".. With large-scale demographic shifts and economic, political, and fiscal uncertainty, along with achieving scale and reaching younger and previously untapped audiences (such as non-alumni), the data analytics team has worked to build and enhance a path to accelerated insights and purposeful engagement. Constituent engagement metrics, scoring, and monitoring shape our engagement measurement framework while self-service business intelligence tools such as our interactive engagement "heatmap" operationalize engagement scores and giving history. This leads to targeted event location planning and invitation lists for these events along with volunteer recruitment for reunions and other events.
Given the generational shift of our prospect base and the ever-growing importance of non-alumni philanthropy, the need to provide a deeper understanding of the interactions and connections that lead to philanthropic support is critical. Constituent research profiles, wealth screening, and insights are only the beginning. Our data analytics team has built feasibility, forecasting, and optimization studies along with predictive likelihood and affinity models to support our existing five-year strategic plan, future comprehensive campaign planning, and our major gift development officers in portfolio optimization. Our team's approach to behavioral segmentation, including 400-plus variables, and commitment to evolving our donor relationships have culminated in a set of distinct marketing "personas" focused on behavioral attributes differentiating our constituents by activity and preference.  These marketing personas have been used successfully in our annual giving campaigns, distribution of our publications, and a few university planning initiatives as well.
In times when our universities are facing unprecedented challenges, it is also important to think beyond the traditional ways foundations and alumni associations serve their institutions. Advancement organizations can have a broader impact on the institutions they serve. For example, helping enrollment management with student recruitment initiatives, athletics with season ticket sale strategies, or the provost's office with identifying mentors for underrepresented students are all ways for advancement strategies to thrive.
Most recently, we have partnered our university with the Association of American Universities (AAU). As described by Pedro Ribeiro, AAU vice president of communications, "We've been delighted to work with the team at Iowa to reimagine the potential for targeted, data-driven outreach at both the local and national level. Iowa's work on building new partnerships for delivering timely and relevant outreach could serve as a model for all of America's leading research universities."
Creating a strong culture of innovation takes time and commitment. Boards should encourage advancement leadership to move in this direction and regularly examine their skills and experience to ensure they support diversity of thought, varying perspective, and innovative, strategic discussions.
Innovation, and as a result a strong return on investment, also requires strategic alignment with your university. Join our upcoming Ask the Expert session on April 22, where we will further explore how to optimize and maximize innovation for the best foundation, advancement and donor outcomes and discuss your specific questions in an open, small discussion group.
There is no single formula as each institution has its own history, mission, culture, and comfort level with change.
---
Opinions expressed in AGB blogs are those of the authors and not necessarily those of the institutions that employ them or of AGB.
Share on Twitter